"Again, very athletic moves, she's doing a very good job," Bolling said of the woman in the pole dancing video.
Carlon interjected, "But, we should be clear: this is not your grandfather's pole dancing. The uniform -- you can't put a single dollar bill into the uniform if you're in the audience. And I'm quoting now, 'It cannot be done in an overtly erotic manner.' That's like a dog without fur. That's like a pizza without cheese. That can't be."
"Can you imagine, Tucker and Eric, somebody commenting on this? You know how the commentate when this is going on?" Carlson asked.
"The big question though is should the American team be wearing a beret? Why not a baseball cap? Why not a cowboy hat like we had when we went to Calgary?" co-host Steve Doocy wondered. "Or why not do something just very American and go topless?"
"You know, Gabby had that great moment, and everyone was so excited, and she's in hot pink," Camerota said at the time, pointing out how other teams wore nationalistic colors during the competition.
Related
Before You Go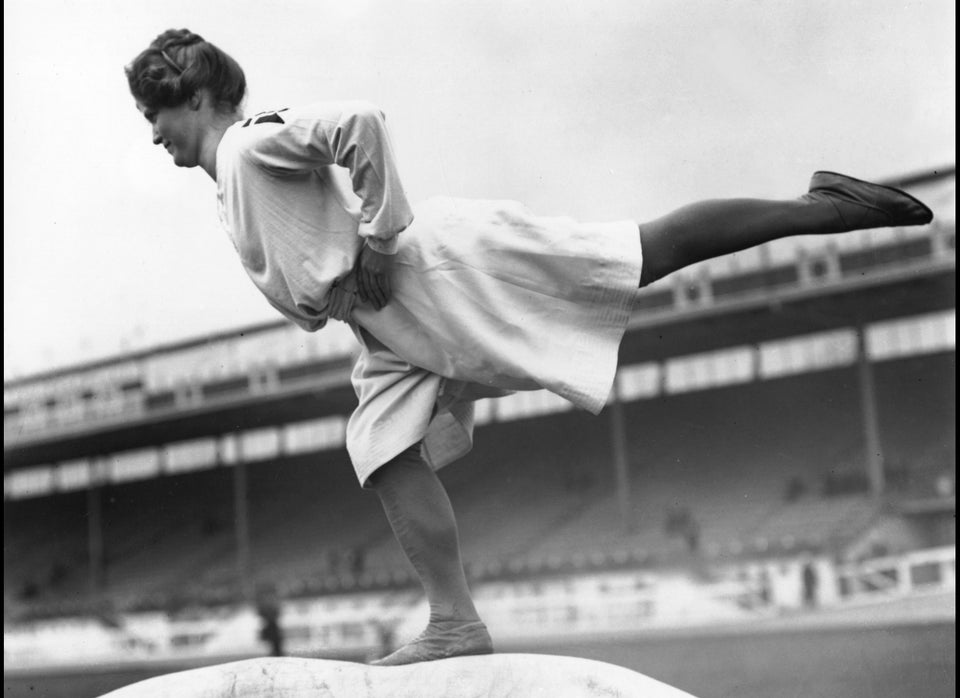 Olympic Leotards Through The Ages
Popular in the Community