Unlikely animal friendships never get old, but Sniffer the fox and Tinni the dog might just be our favorite pair. The fox and hound best friends are life imitating art, and we can't get enough of them not getting enough of each other.
Watch as they frolic through the Norwegian forest, happy as can be.
The whimsical duo have even become the cute little furry faces of a campaign against the fur trade started by Tinni's owner, Torgeir Berge. They have gained popularity through their Facebook page and now they have a song written just for them by Berit Helberg.
Is it only a matter of time before Disney capitalizes on these lovable friends?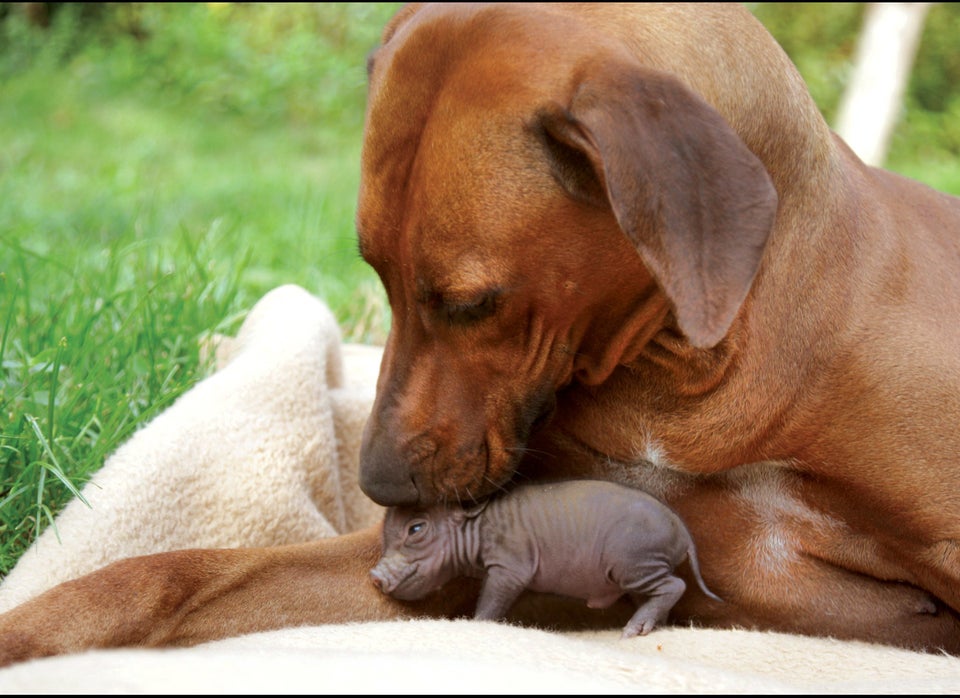 Unlikely Animal Friendships