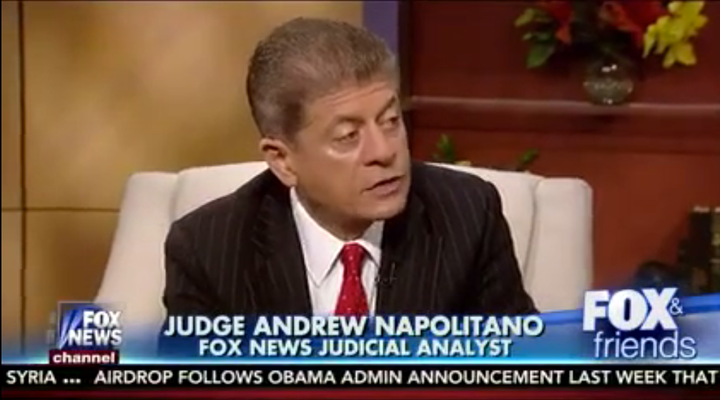 Yet another television personality thinks that they can interpret the U.S. Constitution better than the nation's high court.
Fox News judicial analyst Andrew Napolitano said on "Fox & Friends" on Tuesday that voting is a privilege, not a right.
"You know, there's a lot of debate without getting too academic about what the right to vote is," he said. "In my view, the Supreme Court has wrongly said it's a fundamental right."
Napolitano and host Steve Doocy were discussing recent legislation that passed in California that automatically registers a person to vote when they obtain or renew a driver's license or state identification card. California is only the second state in the nation to pass automatic voter's registration, following Oregon earlier this year.
"Critics warn the measure could add millions of illegal people to the rolls because the state allows undocumented aliens to get driver's licenses," Doocy said. "That's a problem, isn't it, Judge Napolitano?"
Napolitano responded in a similar anti-immigrant tone.
"So if you are an illegal alien in California, get a driver's license, register to vote, you can vote in local, state and federal elections in California and those votes count," he said.
Popular in the Community