HarperCollins is teaming up with fellow News Corporation company FOX News to publish an enhanced e-book on Aug 23, RISE OF FREEDOM: The New World Trade Center.
The enhanced e-book will be available on iPad and Nook Color, and, according to a company press release, "will provide an overview of the rebuilding effort that has taken place at Ground Zero over the past ten years."
The first such partnership between the book publisher and the television channel, it will feature profiles, timelines, original animation and specially shot footage of FOX News Channel anchor Shepard Smith, who covered 9/11 as a journalist. It will also feature 15 videos of his reporting from the site for the channel, alongside text and photographs.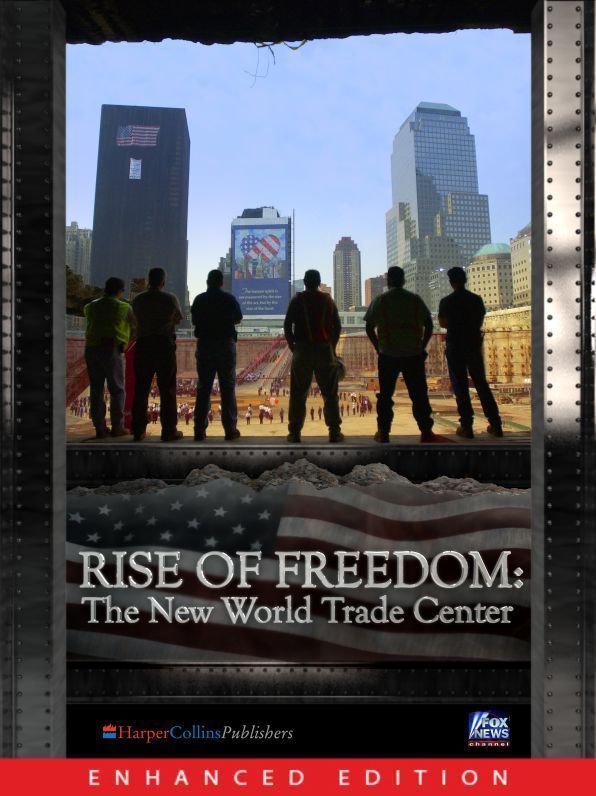 Other publishers, without such a powerful stablemate, might find similar deals containing archive television footage harder to negotiate. However, HarperCollins is not unique: Random House is owned by Bertelsmann, which also owns the RTL Group, Europe's largest television and radio company; The Hearst Corporation has a minority stake in ESPN, the other part of which is owned by The Walt Disney Corporation, who themselves also own the TV station ABC.
Whether or not they move their readers, the future of e-books may well be moving.
Correction: A previous version of this article stated that HarperCollins released its first e-books a year ago. That should have read "enhanced e-books." The error has now been corrected.
Popular in the Community