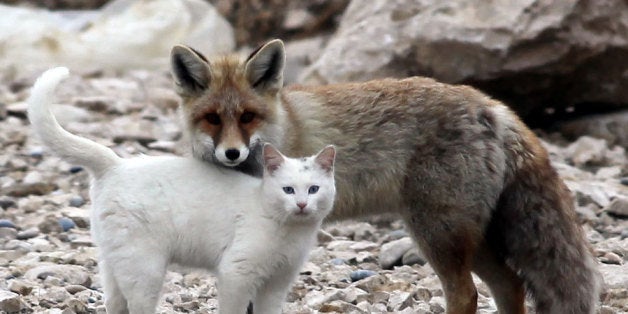 Cats and foxes are cute on their own, but together, they reach a new level of adorable.
Take a look at this wild cat and fox's best-friendship, and tell us you don't agree.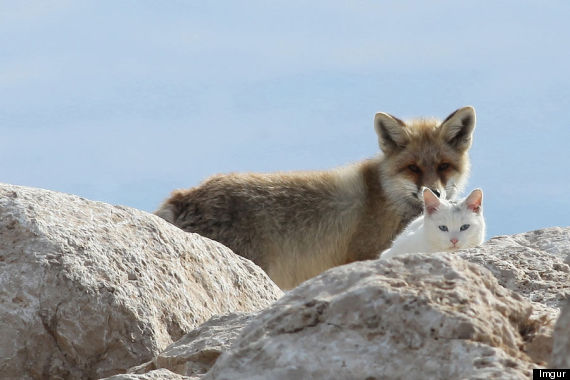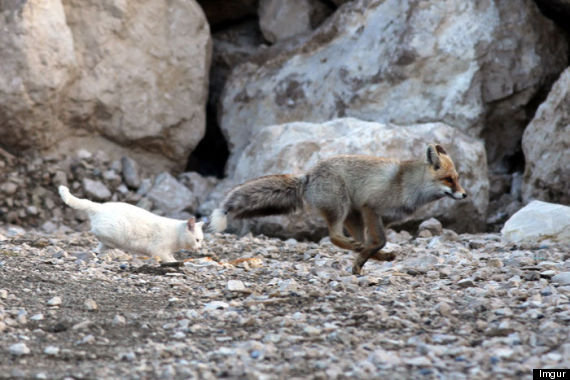 Photos of their friendship spread across the Internet last November, but the pictures resurfaced on Reddit today. And we literally can't look away.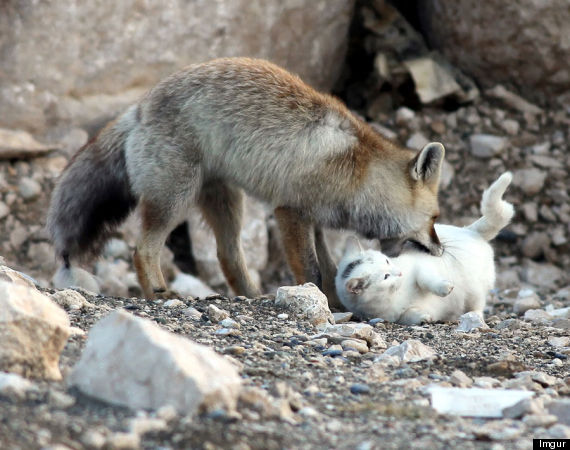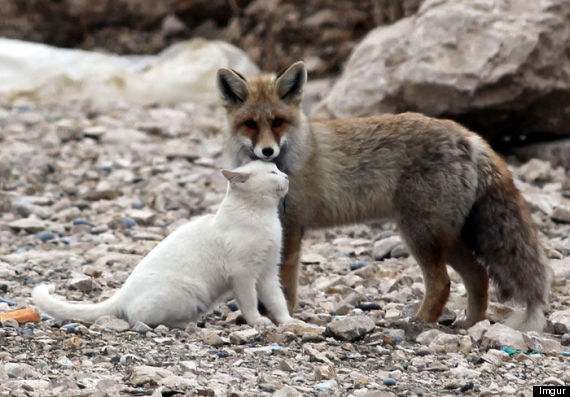 You can also see their friendship in action in the video below. (The commentary may be in Turkish, but the pair's cuteness speaks for itself.)
BEFORE YOU GO
PHOTO GALLERY
Unlikely Animal Friendships