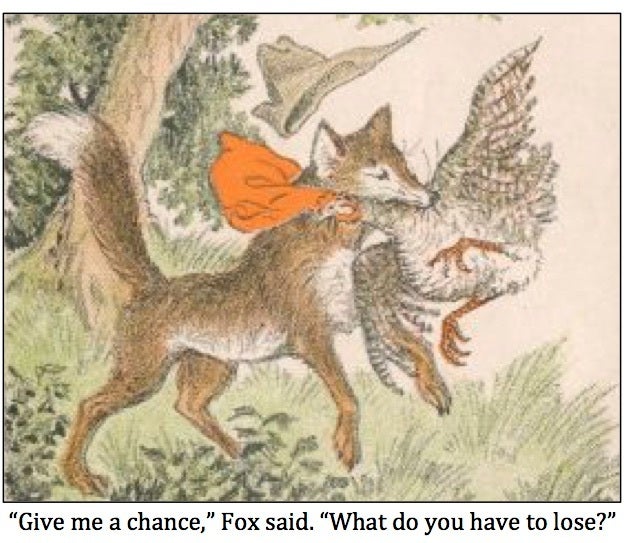 Despite being on the record as having an appetite for chicken and a long history of fowl-feeding, Fox denies any conflict of interest with his new appointment to henhouse guard.
"I am in full compliance with the rules governing henhouse guarding," Fox asserted. "These objections are the cackles of a few free-range liberals who want to thwart progress with unreasonable regulations and overzealous protections."
The hen community remains unmoved by Fox's claims. "His nomination should give all poultry pause." Mother Hen said. "This is a dizzying and unprecedented threat to hen-kind. If he thinks we'll go ostrich on this—he's got another thing coming. Our protests will continue."
"The hens need to calm down and stop counting those chickens before they're hatched—seriously, don't. Bad idea. Waste of time," Fox said. "Sure I've had an unquestionable bias towards putting hens directly into my mouth…and then chewing them…and then swallowing them. But give me a chance. What do you have to lose?"
REAL LIFE. REAL NEWS. REAL VOICES.
Help us tell more of the stories that matter from voices that too often remain unheard.
This post was published on the now-closed HuffPost Contributor platform. Contributors control their own work and posted freely to our site. If you need to flag this entry as abusive,
send us an email
.