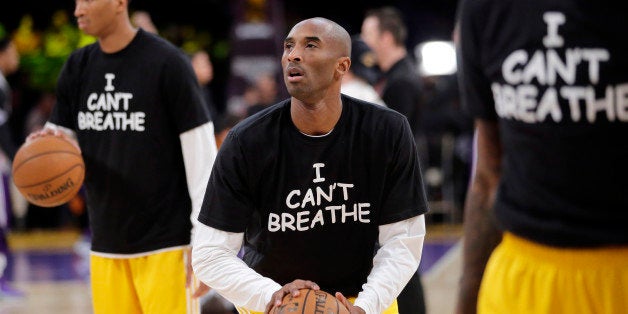 Erika Reidt, a freelance reporter with Fox's Spanish language sports network, Fox Deportes, has been suspended following a controversial comment she posted on Instagram, the network confirmed with The Huffington Post via email Thursday.
The comment, which was first reported by BuzzFeed Wednesday morning, was posted beneath a photo of the Los Angeles Lakers' Kobe Bryant wearing an "I can't breathe" T-shirt, a reference to the last words uttered by Eric Garner before he was choked to death by NYPD officer Daniel Pantaleo. The decision not to indict officer Pantaleo in Garner's death has sparked nationwide demonstrations, with many athletes wearing similar shirts as a sign of solidarity with protesters.
"I'm gonna start wearing a shirt that says I can breathe because I obey the law," read Reidt's comment.
The backlash on social media was swift and fierce, and though Reidt initially said that her account had been hacked, she also thanked those who defended her comments, forcing some to call the veracity of the alleged hacking into question. The reporter continued to draw even more ire online after allegedly writing that she "was raised in the hood," according to BuzzFeed.
"Fox Deportes is investigating the comments made by freelancer Erika Reidt and has suspended her until further notice," the network wrote in a statement to The Huffington Post.