"Fox & Friends First" on Monday booked the wrong guest, who lectured the show's hosts during an awkward moment about why President Donald Trump's family separation immigration policy is so bad.
In a clip making the rounds on social media, the hosts introduced Democratic Arizona congressional candidate Ann Kirkpatrick, who has been in the news for supporting Immigration and Customs Enforcement.
But Kirkpatrick wasn't who showed up. Barbara L'Italien appeared instead. And she did not come to play.
L'Italien is a Democratic state senator in Massachusetts. She was prepared with a message for Trump.
"Good morning. I'm actually here to speak directly to Donald Trump," L'Italien began.
"I feel that what's happening at the border is wrong. I'm a mother of four and I believe that separating kids from their parents is illegal and inhumane. I'm actually Barbara L'Italien. I'm a state senator representing a large immigrant community. I'm running for Congress in Massachusetts. I keep thinking about what we're putting parents through, imagining how terrifying that must be for those families, imagining how it would feel not knowing if I'd ever see my kids again. We have to stop abducting children and ripping them from their parents' arms, stop putting kids in cages, and stop making 3-year-old defend themselves in court."
"Again my name is Barbara L'Italien, and I refuse to believe that our only options are open borders or traumatizing," L'Italien continued before her mic was cut off.
"Yeah, OK, who is this?" asked host Rob Schmitt. "That didn't go as planned." He seemed to be referring to the booking mixup, not L'Italien's sentiments.
After a break, the hosts explained the odd exchange to viewers. "We were told Ann Kirkpatrick was going to be on the show," one said. "As you saw, somebody else stepped in front of the camera. We are working to figure out how that happened."
L'Italien later tweeted about the experience and finished her thoughts on the crisis at the border in a video:
Desiree Dunne, executive producer of "Fox & Friends First" said the network reached out to the press contact it had on file for Kirkpatrick, Joe Katz, and he accepted the invitation on the candidate's behalf.
"Katz followed with an email confirming the segment which also included background information and a campaign logo for Ann Kirkpatrick," Dunne said in a statement to HuffPost. "During the actual segment, Barbara L'Italien appeared on camera instead of Kirkpatrick. Despite speaking to producers prior to the interview, L'Italien did not identify herself as anything other than Kirkpatrick until she was live on air, at which point we ended the interview."
L'Italien's campaign told HuffPost that "due to a Fox News error, L'Italien was contacted in place of another congressional candidate to speak about her views on ICE on Fox & Friends First." Her campaign also reportedly told ThinkProgress that the "mix-up occurred after the network reached out to L'Italien staffers mistakenly thinking they worked for Kirkpatrick."
"They reached out to our staff believing they were reaching the Kirkpatrick office due to their own failure of due diligence," ThinkProgress reported, citing a source with the L'Italien campaign.
"Over the process of getting the interview scheduled, they repeatedly showed very little grasp on the facts, down to whether or not Ann Kirkpatrick was still in Congress. Fox News is where you go when you want to talk to Donald Trump, and Barbara felt she had an obligation to her constituents to take advantage of that opportunity. But this would not have happened to an actual news station. Fox's lack of attention to the facts normally is a disaster for the country, it just so happened that today it was embarrassing for them."
This article has been updated to include statements from the executive producer of "Fox & Friends First" and L'Italien's campaign.
Before You Go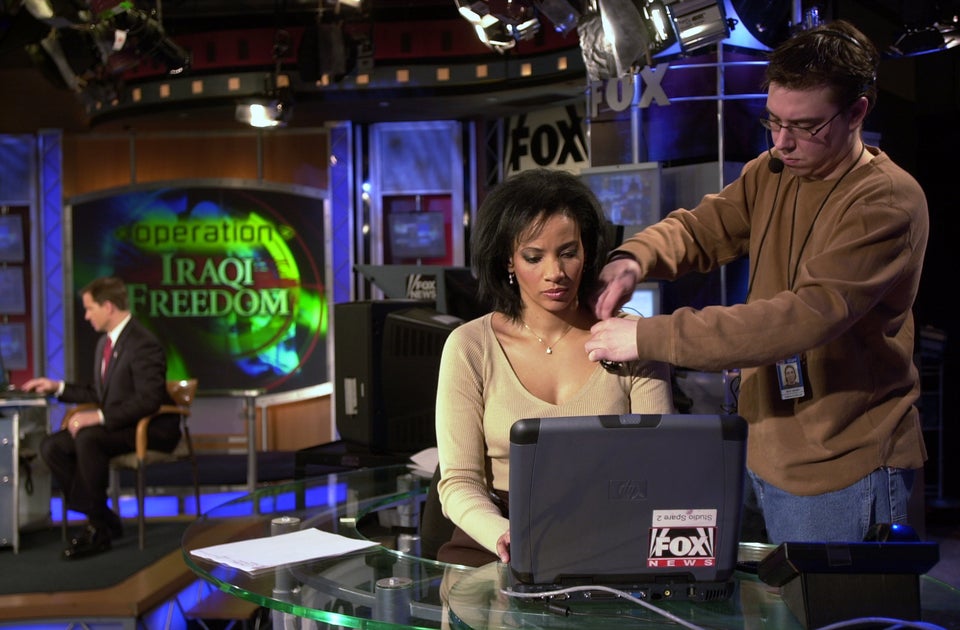 19 Of Fox News' Most Unforgettable Moments
Popular in the Community