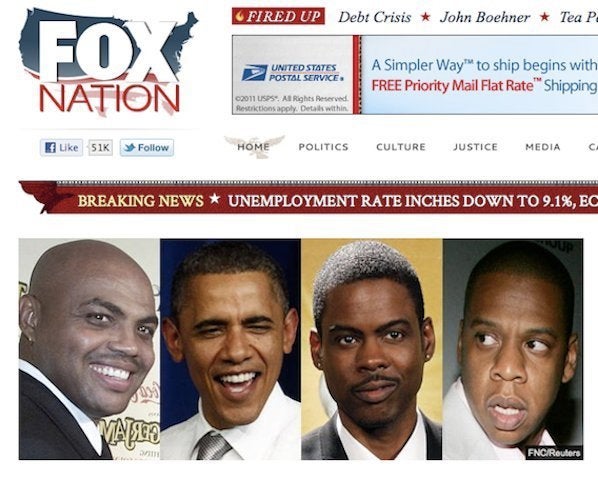 President Obama held a lavish, star-studded 50th birthday party for himself at the White House on Thursday.
Politico compiled an exhaustive list of some of the many people who showed up, including:
Al Sharpton, Patrick Gaspard, UBS Investment Bank President Robert Wolf, FCC Chair Julius Genachowski, Leader Nancy and Paul Pelosi, Secretary Tim Geithner, Secretary Arne Duncan, U.S. Trade Rep. Ron Kirk, Secretary Hillary Clinton, Attorney General Eric Holder, Secretary Kathleen Sebelius, Rep./DNC Chair Debbie Wasserman Schultz, former Virginia Gov. and DNC Chair Tim Kaine, Anita Dunn and Bob Bauer, Robert Gibbs, David Axelrod, David Plouffe, Valerie Jarrett, Michael Strautmanis, Pete Rouse, Bill Daley, Deputy Chief of Staff Alyssa Mastromonaco, Denis McDonough, John Brennan, Rahm Emanuel, Tina Tchen, White House chef Sam Kass, Julianna Smoot, Marty Nesbitt, Eric Whitaker, Linda Douglass, and many more.
Celebrities like Jay-Z, Tom Hanks, Hill Harper, Stevie Wonder and Charles Barkley also showed up. It was your usual fancy White House 'do.
But that's not how Fox Nation—the weird aggregating cousin of Fox News—sees the affair! To them, the whole thing had a different flavor. As of this writing, this is how the site is characterizing the party: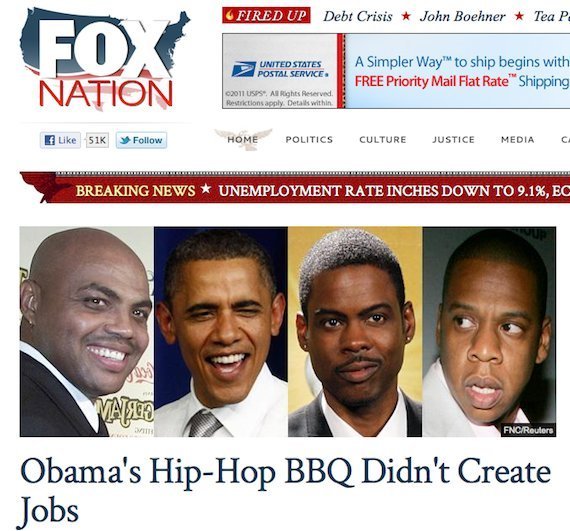 Say what you will—Fox Nation knows how to keep things unique. We also love the url for the item:
http://nation.foxnews.com/president-obama/2011/08/05/obama-parties-chris-rock-jay-z-and-whoopi-while-rome-burns
Related
Popular in the Community