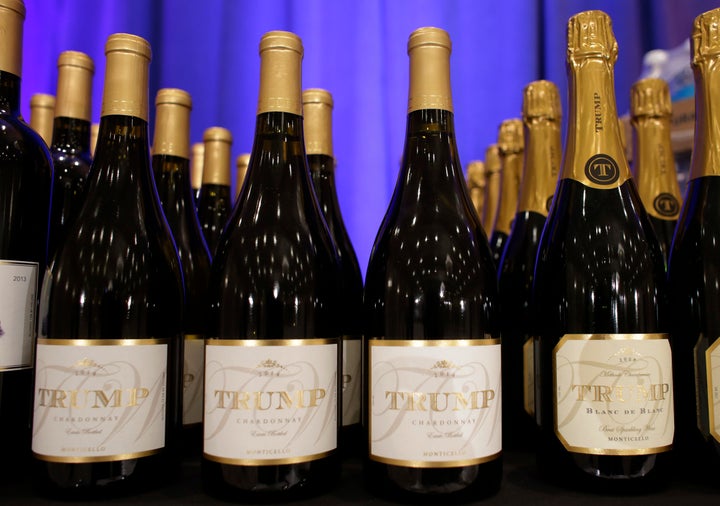 Tuesday marked the launch of a new subscription TV service to sap a few dollars from your bank account at regular intervals. For $5.99 per month ― or with the free seven-day trial ― you can step into Fox Nation, the Fox News Network's destination for political commentary and specialty shows you can't get anywhere else.
It seems as much bred for those who like Fox News as for those who like the rush of anxiety that comes from observing Fox News. But Fox Nation is not its cable namesake streamed online. For that experience, you still need to pay for cable or use someone's login.
Instead, it is a potpourri of conservative opinion and documentary fare specially curated to please a Benghazi-obsessed crowd. Watching Fox Nation is like watching the low-budget DVD extras that came with the bonkers movie that is life today, starring the ragtag cast of right-wing characters who have cycled through news headlines over the past two-or-so years. It is here that you can watch "Fox & Friends" host Steve Doocy star in a cooking show featuring the former White House communications director Anthony Scaramucci and his wife, Deidre, beginning next week.
Among the featured programs on the Fox Nation home page is a series titled "The First Family: Donald J. Trump," which delivers pretty much exactly what you'd expect: a breezy 40-minute promo reel for the Trump Organization and its assorted brand offerings. Episode 1 stars Eric Trump, son of President Donald Trump, who fields softball questions from Fox News' Maria Bartiromo in between chats with his wife, Lara, and jolly scenes from Trump Tower.
"We have the best hotels in the world!" Eric says. He name-drops quite a few Trump properties ― hotels and golf courses where "TRUMP" is seared into landscaping and bolted onto facades ― while singing his family's praises. The Trumps are close, Eric says, and the Trump Organization is just one big, happy family that he and brother Donald Trump Jr. took over after their father's election to prevent any ethics committee nagging.
Somewhat confusingly, the president's second-eldest son has "nothing to do with government" but asserts that politics have become an essential part of the family enterprise after his father's candidacy. They just like doing things together!
Elsewhere on Fox Nation, you'll find "Moms," in which Fox News' Rachel Campos-Duffy hosts a roundtable conversation on mothering in a life of privilege. She sits alongside "Fox & Friends" host Ainsley Earhardt and Fox personalities Melissa Francis, Janice Dean and Lauren Simonetti. What are their biggest challenges? How do they manage the nannies? Why did Earhardt need to call an $150 Uber to take her daughter to school? Come for the cheap parenthood platitudes, but stay for the blissfully tone-deaf anecdotes.
"I feel like we're all trying to do it all and, for me, it's relying on help," says Dean.
Fox Nation gave each of Fox News' major hosts a space where fans can get to know them better. Viewers can, for example, make a mind-numbingly boring visit to Tomi Lahren's South Dakota high school in "Meet Tomi," which should be three minutes long but is somehow 17. After walking through a hallway with her old principal and paging through a yearbook, Lahren strolls into the gym and exclaims, "Many a pep rally in here!"
"Do they talk about me?" Lahren asks her old principal. (Yes, but also no.) Lahren gets her own series on Fox Nation, too, called "First Thoughts," in which she vociferates the same shallow talking points she spreads on the news channel.
Brian Kilmeade of "Fox & Friends" was mined for two shows: the Trump-centric "What Made America Great" and "America: Great From The Start." In the former, he walks viewers through points in American history, such as a fort off the coast of Florida that was never finished nor fully armed and is not widely known but did come in handy from a tactical maritime standpoint a couple times. The latter is a videotaped version of Kilmeade's live show about the American ethos.
Fox Nation's offerings run the gamut from celebrating Christianity ("The Birth of Jesus") to ogling at Hollywood ("Anna Nicole: Tragic Beauty") to revisiting an Obama-era controversy ("13 Hours In Benghazi"). One series, "Borked," exists solely around the failed Supreme Court nomination of Judge Robert Bork in the Reagan era.
What makes the service truly worth the $5.99, however, is the love letter to fans that is "The After the Show Show with Fox & Friends." In the series' inaugural episode, Doocy and three panelists attempt to diagnose one panelist's neck injury.
"It hurts like heck!" she says. No remedy is found.
Popular in the Community