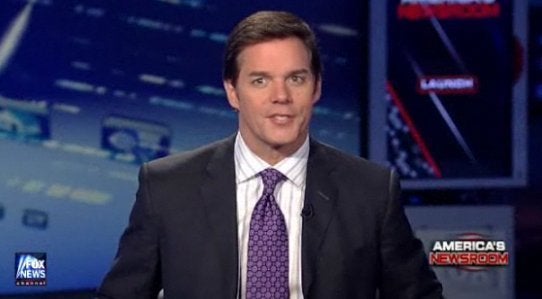 Fox News was the #3 network in cable in both primetime and total day ratings last week, the first time since the 2008 election that the cable news network placed in the top three in the total day rankings.
Fox News — which celebrates its 13th birthday Wednesday — averaged 1.252 million viewers in the total day for the week of September 28, coming behind only Nickelodeon (2.005 million) and Nick at Nite (1.383 million). This marks the first time since the week of the 2008 election that Fox News placed in the top three networks in total day.
In primetime, Fox News averaged 2.209 million total viewers, coming behind only ESPN (3.489 million) and USA (2.467 million).
On the program level, "The O'Reilly Factor" was, as usual, the top-rated cable news program, averaging 3.326 million total viewers. Meanwhile, "Glenn Beck" unseated "Hannity" for the #2 spot, averaging 2.670 million total viewers at 5PM to Hannity's 2.372 million total viewers at 9PM. Fox News programs rounded out the top 13 cable news programs for the week.
"Larry King" was the top-rated non-Fox News show in cable news, averaging 956,000 total viewers on CNN. "The Joy Behar Show" debuted in the #24 spot on HLN, averaging 558,000 total viewers (for a four-day week; the show launched last Tuesday).
Cable network ranker below:
Related
Popular in the Community