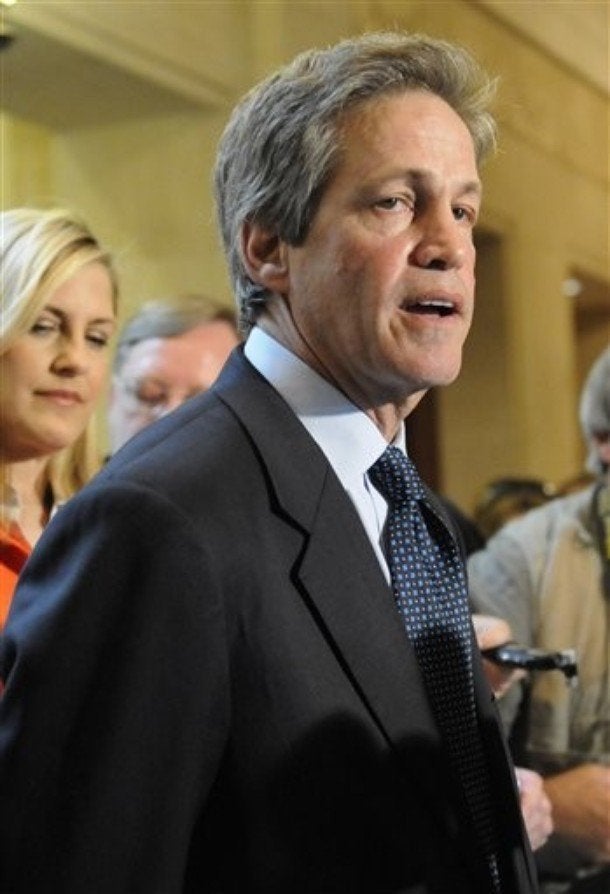 On Monday, Fox News Reporter Steve Brown was asked to analyze just where the Minnesota Senate recount stood as both sides brought their cases before the state Supreme Court. His answer was that Coleman needed the very thing that he and his GOP colleagues endlessly decry: judicial activism.
"Well, what we heard today was a one-hour presentation," Brown said. "The five justices, five of seven -- two recused themselves on the Minnesota Supreme Court -- were very aggressive with their questioning on both sides as to the merits of their particular case. It basically comes down to the term, and it wasn't used in court today but I'm going to use it, judicial activism. That is exactly what it is that Norm Coleman's camp seems to want from the Minnesota Supreme Court. He wants the Supreme Court in this state to send it back to that three-judge panel and make them look at some ballots that they would not take a look at, based on standards, very liberal standards if you will, of how absentee ballots were counted in Minneapolis and other metropolitan areas."
With the launch of Sonia Sotomayor's Supreme Court confirmation process, charges of judicial activism are flying around more frequently and with greater political weight. But it's rare for a Republican Senator to be accused of supporting it -- and by Fox News in particular.
If this frame sticks, it could create some image or messaging issues for the GOP, with the party painting Obama's SCOTUS pick as an activist while cheering its former Senator's judicial activism in Minnesota.
On a related note, the Minnesota Supreme Court heard oral arguments from Coleman and Franken's prospective legal teams on Monday, in what could be the last stage of the recount process. The justices asked tough and fairly pointed questions of Coleman's lawyer, hoping to nail down whether or not they believed widespread fraud had corrupted the election. That said, the former Senator's lawyer, Ben Ginsburg said he was "very encouraged" by the proceedings.
Popular in the Community