Fox News issued a confusing apology after the network showed an image of Patti LaBelle during a segment meant to honor the life of Aretha Franklin, who died Thursday at the age of 76.
The segment featured a composite image that shows Franklin in the foreground and a faded, smaller image of LaBelle in the upper right corner.
"We sincerely apologize to Aretha Franklin's family and friends," Jessica Santostefano, Fox News' vice president, media desk, said in a statement. "Our intention was to honor the icon using a secondary image of her performing with Patti LaBelle in the full screen graphic, but the image of Ms. Franklin was obscured in that process, which we deeply regret."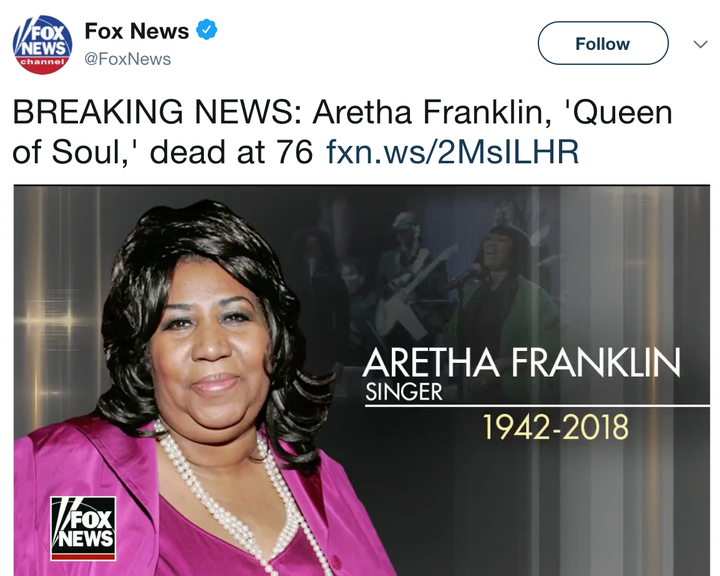 What makes the apology so perplexing is that the image of LaBelle used in the video for Franklin is one of LaBelle performing by herself.
The image of LaBelle is from the 2014 event "Women of Soul: In Performance at the White House." While it featured the likes of Franklin along with Melissa Etheridge, Patti LaBelle, Jill Scott, Janelle Monáe, Tessanne Chin and Ariana Grande, at no time did Franklin and LaBelle share the stage.
Here's an image of LaBelle from that night that looks similar to the one Fox News used.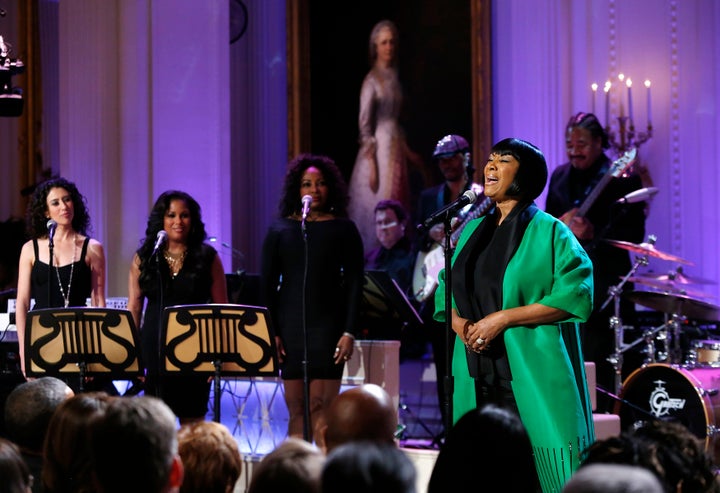 Santostefano noted that Franklin's name is in the description of the image, but it's pretty clear that the singer herself is not in the photo.
For reference, here's how Franklin looked — and sounded — that evening.
Before You Go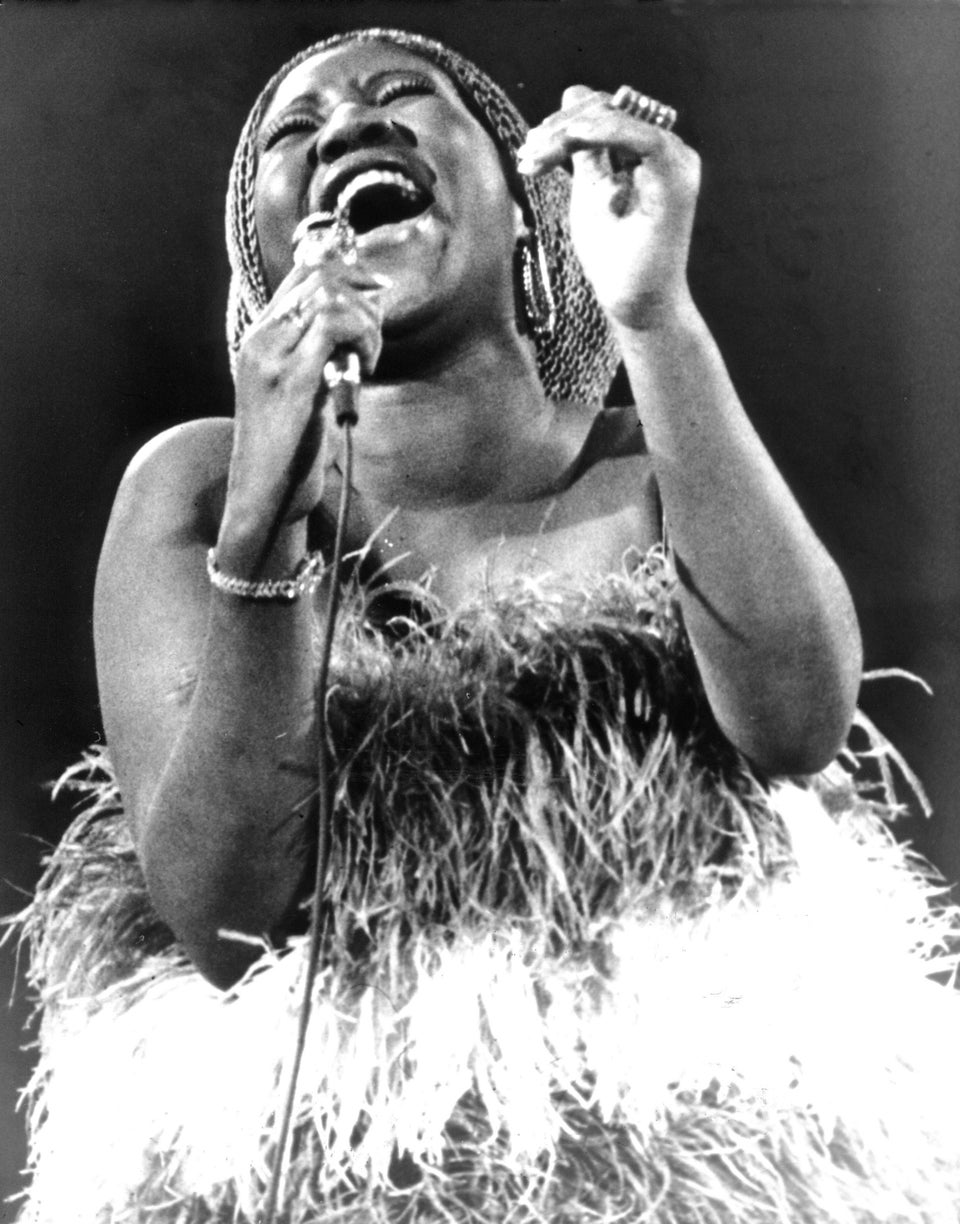 Aretha Franklin
Popular in the Community