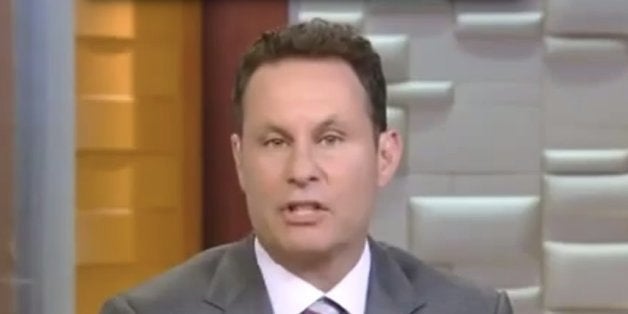 The hosts of "Fox and Friends" went after the family of freed POW Bowe Berghdal on Tuesday.
The White House announced Bergdahl's release over the weekend after he was held captive for five years in Afghanistan. Fox News has questioned the Obama administration's handling of Bergdahl's release. On Tuesday, host Steve Doocy wondered why President Obama embraced Bergdahl's parents at the White House given reports that Bergdahl had left his post without permission.
Co-host Brian Kilmeade also criticized Bergdahl's father, Robert Bergdahl, for apparently tweeting to a Taliban spokesperson, "I am still working to free all Guantanamo prisoners. God will repay for the death of every Afghan child, ameen." The tweet was later deleted.
Kilmeade continued, "I mean, he says he was growing his beard because his son was in captivity. Well, your son's out now. So if you really don't — no longer look like a member of the Taliban, you don't have to look like a member of the Taliban. Are you out of razors?"
Bergdahl had grown his beard, the Washington Post said, in order to mark the time that his son had been gone, and in an effort to win sympathy from his son's captors. The Post reported that he spent the last five years learning Pashto, the language of southern Afghanistan, and studying the culture of those holding his son captive.
Calling all HuffPost superfans!
Sign up for membership to become a founding member and help shape HuffPost's next chapter