Immediate reaction after Thursday's vice presidential debate was that Vice President Joe Biden did significantly better than President Barack Obama did against Mitt Romney. The Obama campaign, for example, immediately sent out a statement gloating about Biden's performance.
The hosts and analysts of Fox News, however, were far less generous. Sean Hannity, Brit Hume and Greta Van Susteren went after Biden for his demeanor, criticizing him for being rude to Rep. Paul Ryan (R-Wis.) and "smiling" too much.
STEPHEN HAYES: "When he thanked Joe Biden, Biden was smirking. And I just think that came across as very disrespectful."

BRIT HUME: "It looked like a cranky old man, to some extent, debating a polite young man."

GRETA VAN SUSTEREN: "The smiles, the sneers ... it made Vice President Joe Biden -- someone who I typically like -- I thought he was very unlikable."

CHRIS WALLACE: "I don't believe I have ever seen a debate in which one participant was as openly disrespectful of the other."

CHARLES KRAUTHAMMER: "It was so disrespectful."

SEAN HANNITY: "At times, it was so uncontrollable, I was beginning to worry about him [Biden]."
Before You Go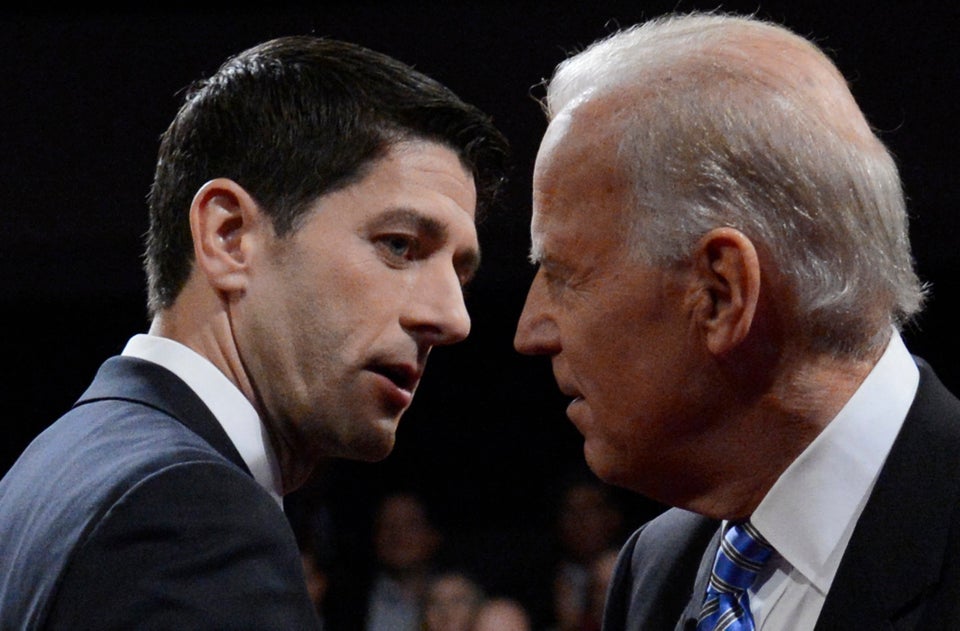 Vice Presidential Debate
Popular in the Community