Fox News has been blistering in its coverage of sexual harassment and assault allegations facing Harvey Weinstein, Noah, host of "The Daily Show," noted on Monday. But Fox News seemed to be treating the sexual harassment scandal involving former Fox host Bill O'Reilly rather differently.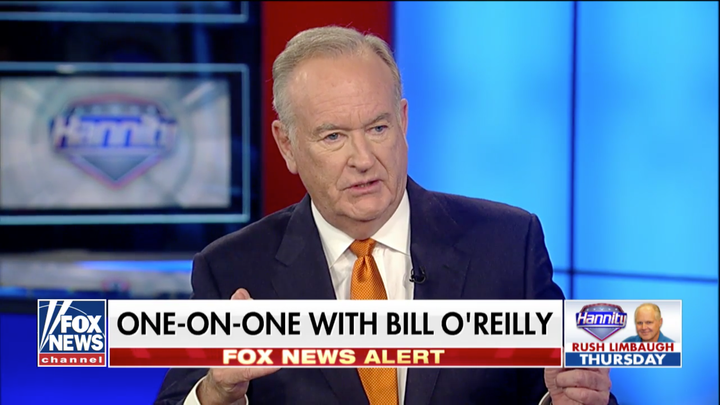 The numbers appear to corroborate Noah's observation. Media Matters said in a report released Wednesday that Fox had spent about 12.5 hours in three weeks covering allegations against Hollywood's Weinstein. The network devoted just 20 minutes of coverage to reports about O'Reilly's alleged sexual predation — over the course of seven months.
John Whitehouse, a writer for the media watchdog, mused that Fox would need more than two decades to give O'Reilly the same amount of coverage as Weinstein, given the current pace. 
Fox's coverage of O'Reilly included 10 separate news segments ― half of them on the network's media criticism show, "MediaBuzz," Media Matters noted.
The Weinstein story, on the other hand, was featured in 173 separate segments, Media Matters said. 
The New York Times reported in April that O'Reilly and Fox had spent millions over several years settling at least five allegations of sexual harassment against the longtime anchor. Weeks later, facing public outcry and an advertiser boycott, O'Reilly was ousted from the network.
In another bombshell report published over the weekend, the Times revealed that O'Reilly had paid $32 million to longtime network contributor Lis Wiehl over "allegations of repeated harassment, a nonconsensual sexual relationship and the sending of gay pornography and other sexually explicit material." 
21st Century Fox, the news network's parent company, acknowledged it was "aware of" Wiehl's complaints about O'Reilly. Still, the company signed O'Reilly to a contract extension that paid $25 million a year, according to the Times. 
Noah called out the hypocrisy.
"So we know that Fox News not only knew what O'Reilly was up to for a long time, they even hid some of it," Noah said. "Which means that while Fox News may be woke in the streets, they are definitely enablers in the sheets."
Hannity appeared thrilled at the former anchor's return, suggesting that O'Reilly could become a recurring guest.
"Come back. Will you come back?" Hannity asked at the end of the segment.
REAL LIFE. REAL NEWS. REAL VOICES.
Help us tell more of the stories that matter from voices that too often remain unheard.
BEFORE YOU GO