Brian Williams. Keith Olbermann. Campbell Brown. Connie Chung. Phil Donahue. Chris Hayes. Paula Zahn. Ed Schultz. Eliot Spitzer. Kathleen Parker.
Those are some of the TV news stars who competed against Bill O'Reilly at 8 p.m. ― and lost.
O'Reilly's departure represents an "enormous change" for the industry, although Fox News' competitors may not be able to take immediate advantage, said Jonathan Klein, who led CNN from 2004 to 2010 and is currently CEO of video subscription platform TAPP Media.
"It won't send viewers to CNN or MSNBC because O'Reilly's viewers aren't looking for cable news," Klein told HuffPost. "They're looking for O'Reilly."
O'Reilly pioneered the opinionated host-driven cable news format on Fox News. The network launched "The O'Reilly Report" in 1996, its first year on the air, before shifting format to "The O'Reilly Factor" two years later. By the early 2000s, O'Reilly was the highest-rated host, paving the way for Fox News to become the most-watched cable news network ― a title the network hasn't relinquished since.
In a Wednesday memo to Fox News staff, 21st Century Fox Executive Chairman Rupert Murdoch and his sons James and Lachlan didn't mention the scandal that brought down O'Reilly, but noted that "by ratings standards," he "is one of the most accomplished TV personalities in the history of cable news."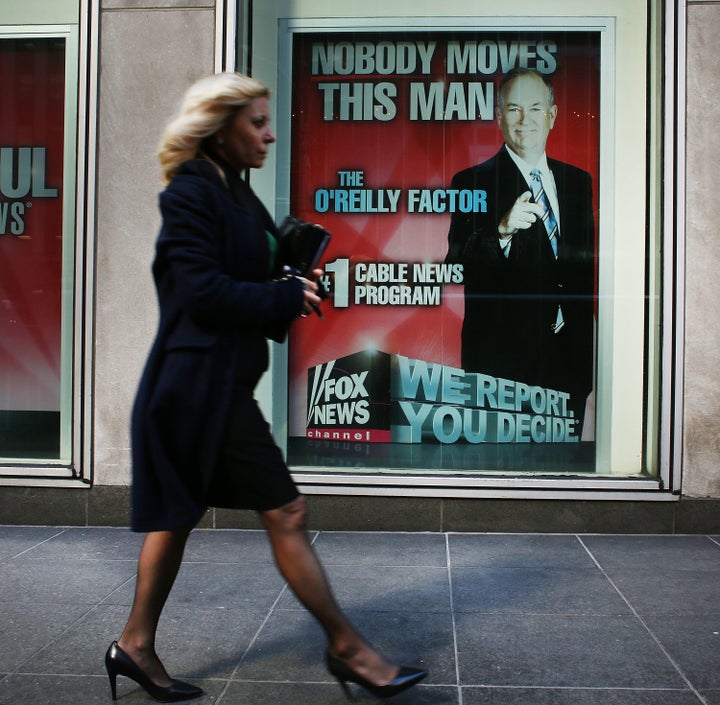 Of course it wasn't ratings that led to O'Reilly's downfall, an unceremonious exit unparalleled in an industry where a TV news host's rise and fall is inextricably tied to viewership. His audience, averaging around 4 million viewers, appeared to be sticking by him even as advertisers fled in response to the New York Times revelations that the host and the network paid $13 million to five women over allegations of sexual harassment and inappropriate behavior.
But the social media-driven advertiser exodus ― along with public protests, continued fallout from the sexual harassment scandal involving former Fox News chairman Roger Ailes, and the possibility of sinking a major British TV deal ― was apparently too much for the Murdochs.
Fox News isn't getting a political makeover as O'Reilly leaves the building. In fact, the new opinion line-up may be more pro-Donald Trump than before, given that O'Reilly, while largely supportive of the president, occasionally differed with him.
The more staunchly pro-Trump Eric Bolling will host a new 5 p.m. show, while "The Five," with Trump-sympathetic co-hosts Kimberly Guilfoyle and Jesse Watters, shifts to 9 p.m. (The rotating cast also includes co-hosts who have been critical of Trump, such as Bob Beckel, Juan Williams and Dana Perino.)
And the unapologetically conservative Carlson will kick off primetime in the coveted 8 p.m. slot.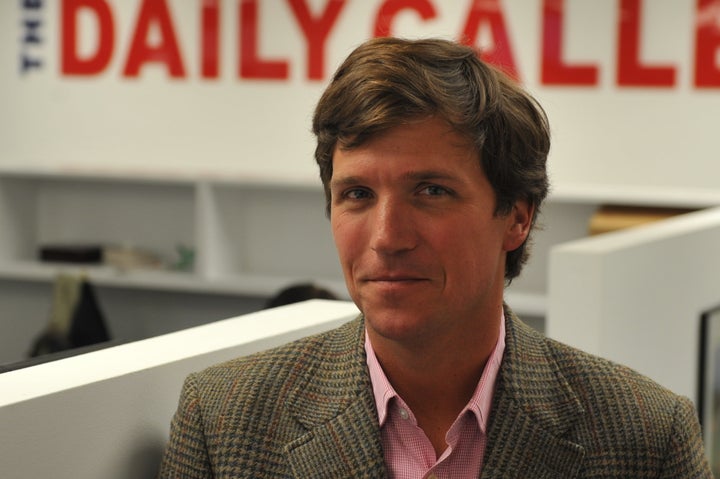 Carlson's star has risen quickly at Fox News. A former CNN and MSNBC host, Carlson was leading "Fox & Friends Weekend" before a promotion to replace Greta Van Susteren at 7 p.m. He improved ratings at that hour and created several viral moments while sparring with journalists such as Teen Vogue's Lauren Duca and Newsweek's Kurt Eichenwald. When Kelly left for NBC News in January, Carlson landed in her 9 p.m. slot.
Although Kelly was a star, the network didn't miss a beat with Carlson's shift into primetime. His show averaged 3.27 million viewers during the first quarter of 2017, second only behind O'Reilly's nearly 4 million. However, Carlson will now have to perform without the best lead-in in cable news.
It's unlikely that O'Reilly viewers will flock to less partisan hosts (CNN) or avowedly progressive ones (MSNBC), and many who tuned in nightly will stick with Fox News as long as a right-leaning host is on air. But the question will be whether fans of O'Reilly specifically will watch someone else in his time slot ― or perhaps go see if a game's on.
Related
Popular in the Community