Embattled Fox News Co-President Bill Shine resigned Monday following intense scrutiny about his stewardship of the network in the wake of the Bill O'Reilly scandal and amid growing sexual harassment and racial discrimination allegations.
A veteran network executive, Shine was promoted to co-president just weeks after Fox News Chairman Roger Ailes' downfall over widespread sexual harassment claims, and his departure comes two weeks after top-rated host O'Reilly left the network due to a similar scandal.
The New York Times revealed last month that 21st Century Fox paid settlements to O'Reilly's accusers even after the Ailes mess, which undermined the contention from the network's parent company that it was cleaning up a toxic workplace environment. Meanwhile, the legal threats against Fox News keep coming, with Shine accused in several lawsuits of covering up or downplaying allegations of sexual harassment and racial discrimination.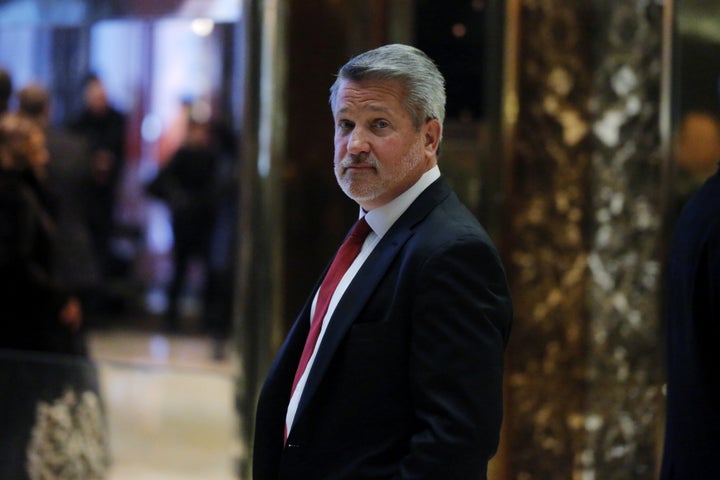 21st Century Fox Executive Chairman Rupert Murdoch praised Shine in a statement that unsurprisingly didn't mention the recent turmoil.
"This is a significant day for all at Fox News," Murdoch said. "Bill has played a huge role in building Fox News to its present position as the nation's biggest and most important cable channel in the history of the industry. His contribution to our channel and our country will resonate for many years."
In the shake-up, Murdoch announced that executive Suzanne Scott will be promoted to president for programming while Jay Wallace becomes president for news. Jack Abernethy, who was appointed co-president in August, will remain in that role overseeing business functions at Fox News and as CEO of Fox Television Stations.
The departure of Shine, an Ailes lieutenant who spent over two decades at the network, may be seen by critics as part of a long-overdue housecleaning. But Shine's exit may not sit well well with some of Fox News' top talent.
Fox New host Sean Hannity rallied around the executive on Thursday, following reports that his friend and former producer's tenure appeared imperiled. On Twitter, he said that Shine is an "innocent man"and that "this is the total end of [Fox News] as we know it" if he were to be replaced.
Hannity's posts were in direct response to reporting by New York magazine's Gabriel Sherman that Murdoch's sons James and Lachlan, executives with the channel's parent company 21st Century Fox, had turned down Shine's request for their public show of support. (Sherman first reported Shine's departure Monday).
21st Century Fox is under pressure on multiple fronts: The Fox News scandals could hurt its takeover of British satellite TV company Sky, and there's a federal probe into whether the company properly disclosed paying settlements to Ailes accusers.
Last month, advertisers in droves stopped airing commercials during "The O'Reilly Factor" after the Times reported that the company and its star had paid $13 million to settle complaints against him from five female co-workers. Fox News parted ways with O'Reilly on April 19.
Both Ailes and O'Reilly have denied the allegations against them.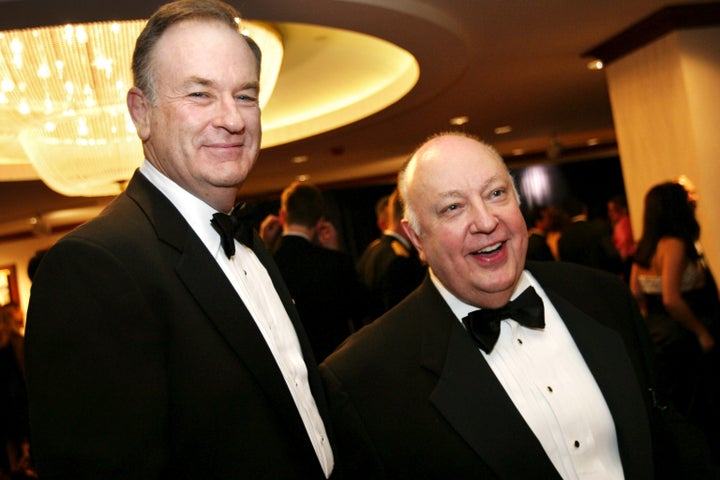 Following O'Reilly's exit, the company faced additional accusations that it had created a toxic culture for people of color. On April 25, a group of 11 former and current Fox News employees, including anchor Kelly Wright, filed a class action lawsuit alleging that they'd been victims of racial discrimination in the newsroom. On Monday, Diana Falzone, a reporter for Fox News' website, filed a lawsuit alleging gender and disability discrimination.
Shine has denied any wrongdoing.
Douglas Wigdor, the attorney representing 13 current and former Fox News staffers making discrimination claims, said that "while long overdue" the company had "taken a step in the right direction by permitting Bill Shine to resign and that our recent court filings apparently influenced that decision."
"Much more needs to be done, however, including holding [Fox News general counsel] Dianne Brandi accountable for permitting a known racist to prey upon our clients and acknowledging and accepting responsibility for the harm our clients have and continue to suffer," Wigdor said. (Fox News and Brandi have "vehemently" denied the allegations from Wigdor's clients).
Nancy Erika Smith, the attorney for former "Fox & Friends" co-host Gretchen Carlson, whose July lawsuit against Ailes prompted other women to come forward, said in a statement that Shine's departure, "although overdue, is a positive step." Smith is also representing Falzone and contributor Julie Roginsky.
"To begin to change the future at Fox, there are others who have enabled and encouraged the sexism who should be next, starting with" Brandi, Scott and public relations chief Irena Briganti.
Angelo Carusone, president of progressive watchdog and Fox News antagonist Media Matters, said Shine's departure proves that "the epidemic of sexual harassment at Fox News was not limited to the actions of a few well-known figures ― and that instead it was indicative of a deeper culture of harassment."
"That culture was cultivated by Roger Ailes ― and perpetuated and maintained by Fox News executives, like Bill Shine," Carusone said. "What took so long?"
This article has been updated with reactions to Shine's departure.
Related
Before You Go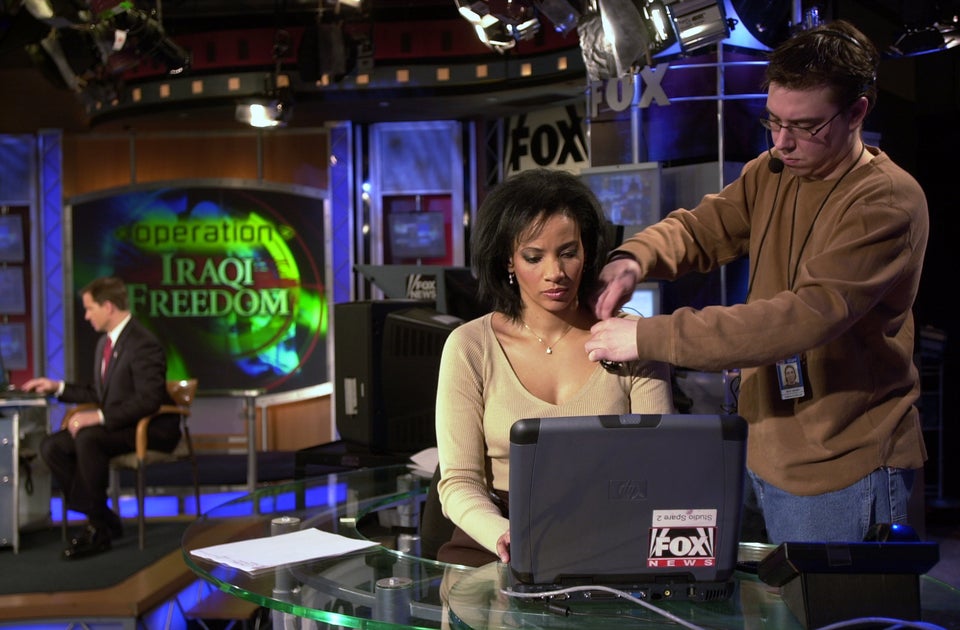 19 Of Fox News' Most Unforgettable Moments
Popular in the Community