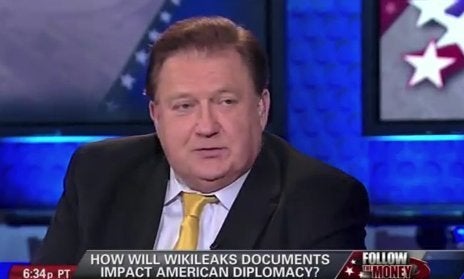 A Democratic Fox News analyst called for the assassination of WikiLeaks founder Julian Assange.
Speaking on the Fox Business show "Follow The Money" on Monday, Bob Beckel excoriated Assange for leaking the State Department cables that have roiled the world in the past week, and said that American special forces should kill him.
"A dead man can't leak stuff," Beckel said. "This guy's a traitor, he's treasonous, and he has broken every law of the United States. And I'm not for the death penalty, so...there's only one way to do it: illegally shoot the son of a bitch."
WATCH:
The other guests on the program all agreed with Beckel.
Related
Popular in the Community