Someone remind Fox News' Brit Hume to close down the tabs on his internet browser the next time he decides to share a screenshot online.
On Tuesday morning, the conservative network's senior political analyst posted a screen grab of primary election betting odds showing former Vice President Joe Biden as the Democratic 2020 front-runner, ahead of Sen. Bernie Sanders (I-Vt.).
Twitter users were more titillated, however, by an open browser tab reading "Sexy Vixen Vinyl."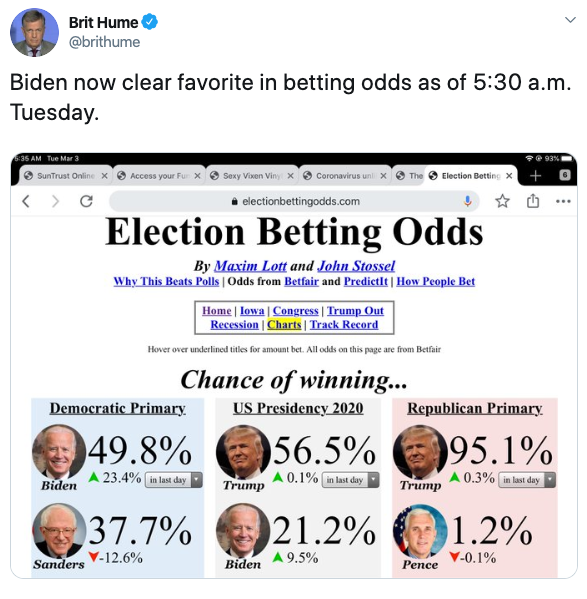 Hume tweeted the screenshot at 5:37 a.m. It's unclear what the Sexy Vixen Vinyl browser tab may have featured.
The post, that remained online for almost three hours before being deleted, caught the attention of plenty of people on social media:
Popular in the Community