A cameraman for Fox News was killed in Ukraine while reporting on the Russian invasion, the network said Tuesday.
Pierre Zakrzewski was killed in Horenka, a city outside of the country's capital, Kyiv. He was killed in the same attack that wounded Fox News Ukraine correspondent Benjamin Hall. Ukrainian journalist Oleksandra Kuvshynova, who was working as a freelancer for Fox News, was also killed in the attack, according to the Committee to Protect Journalists.
"Pierre was a war zone photographer who covered nearly every international story for FOX News from Iraq to Afghanistan to Syria during his long tenure with us," the network said in a statement. "His passion and talent as a journalist were unmatched."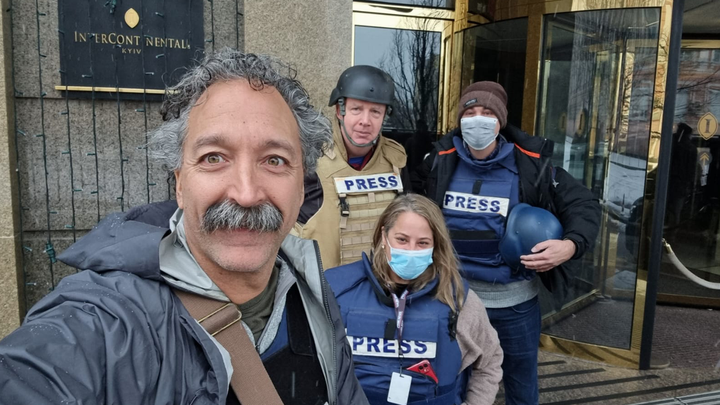 Fox News host John Roberts announced Zakrzewski's death on Twitter and said the cameraman was "an absolute treasure."
Last year, as the U.S. withdrew its forces from Afghanistan, Zakrzewski helped Afghan freelance associates and their families with leaving the country, Fox News said in its statement.
"In December at our annual employee Spotlight Awards, Pierre was given the 'Unsung Hero' award in recognition of his invaluable work."
Before the attack that killed Zakrzewski and injured Hall, Hall pushed back against Fox News personality Greg Gutfeld for saying the media is trying to rouse up an "emotional response" with its coverage of Ukraine.
"Speaking as someone on the ground, I want to say that this is not the media trying to drum up some emotional response," Hall told Gutfield. "This is absolutely what's happening."
More details of the attack on the journalists are not yet known.
Popular in the Community