Fox News apologized on Tuesday for a seriously misleading Obamacare graphic, saying it had made a "mistake."
Seemingly the entire Internet rapped the network over the knuckles when it aired this chart about Obamacare enrollment levels: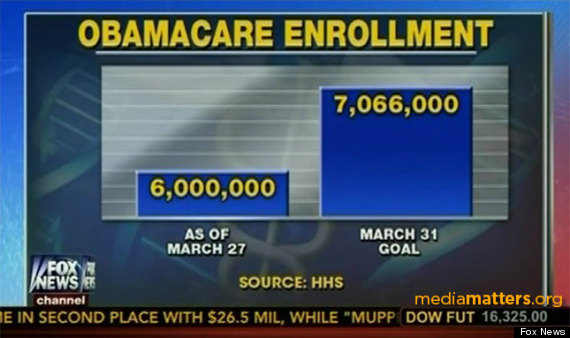 On Tuesday, host Bill Hemmer aired what he said was "what that graphic should have looked like."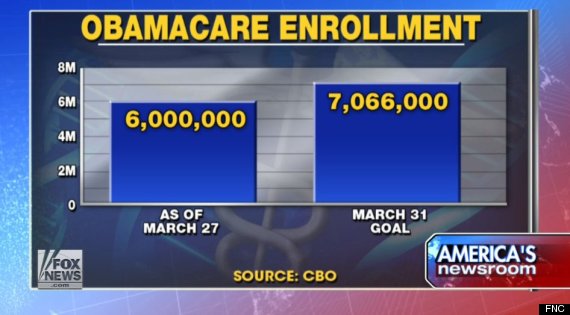 "That was our mistake. Correction noted," he added.
Related
Popular in the Community