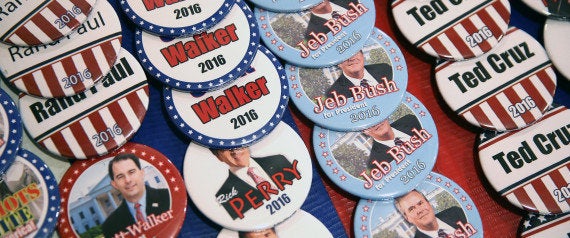 Fox News, which is hosting the first Republican presidential primary debate on Aug. 6, has been criticized for limiting the stage to the 10 candidates leading in the polls. In response, the network announced last month that it would host another debate earlier that day for second-tier candidates with at least 1 percent support in the polls.
But now, Fox News is relaxing the criteria even further, doing away with the 1 percent polling requirement and allowing the full slate of 16 candidates the opportunity to appear in either the main debate at 9 p.m. EST or another event at 5 p.m. EST. In effect, the change will allow candidates like Carly Fiorina, former New York Gov. George Pataki and Sen. Lindsey Graham (R-S.C.) access to a stage.
"In a concerted effort to include and accommodate the now 16 Republican candidate field -- the largest in modern political history -- Fox News is expanding participation in the 5 p.m. EST debate to all declared candidates whose names are consistently being offered to respondents in major national polls, as recognized by Fox News," said Michael Clemente, Fox News' executive vice president for news, in a statement to Politico.
Clemente specified, however, that the criteria for inclusion in the prime-time debate remain the same -- namely, candidates must place among the top 10 in an average of the five most recent presidential polls.
Scott Walker - 10 percent
Mike Huckabee - 5 percent
Chris Christie - 4 percent
Lindsey Graham - 2 percent
George Pataki - 2 percent
Carly Fiorina - 1 percent
Rick Santorum - 1 percent
Related
Popular in the Community