You wouldn't have seen Khan standing next to his wife, who was wearing a headscarf, describe how honored they felt to be able to speak at the convention "as patriotic American Muslims with undivided loyalty to our country." And you wouldn't have seen Khan directly address Trump, who has called for a ban on Muslims entering the U.S.
"Let me ask you, have you even read the U.S. Constitution? I will gladly lend you my copy," Khan said, pulling a copy of the document from his jacket pocket to thunderous applause and cheers.
"Look for the words 'liberty' and 'equal protection of law.' Have you ever been to Arlington National Cemetery? Go look at the graves of the brave patriots who died defending this country," Khan said. "You have sacrificed nothing, and no one."
Unlike competitors CNN and MSNBC, Fox News only showed Khan's speech for two minutes ― without audio, in a small window at the bottom of the screen ― while the network aired commercials, including a Benghazi-themed attack ad against Hillary Clinton. During the rest of the address, the channel opted to show host Megyn Kelly interview commentator Brit Hume.
At the end of Kelly's show, she interrupted her guests to cut to a shot of pop star Katy Perry performing at the convention.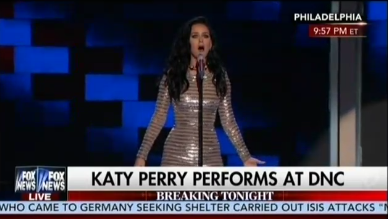 On Friday night, Kelly played a portion of Khan's speech on her show, where she also questioned former Arkansas Gov. (and Fox contributor) Mike Huckabee about how the Khan family would have fared under a Muslim ban. (Kelly said that programmed breaks prevented them from broadcasting Khan's speech.)
Fox News is typically eager to feature displays of American patriotism and sacrifice, and to praise and honor people in the U.S armed forces. But the network also has a well-documented history of Islamophobia, often featuring guests who are members of anti-Muslim hate groups.
Khan's speech, covered widely elsewhere, appears to have been mentioned just twice across Fox News' expansive digital properties. There was a Fox Business Channel video featuring two Muslim Trump supporters reacting to Khan's speech, and clips of Khan's speech were posted to the network's Facebook page.
"We reported on the speeches and cited them throughout the evening and into today, as well," Jay Wallace, the executive vice president of news editorial, said Friday in a statement.
U.S. Army Captain Humayun Khan was killed in action in Iraq in 2004. When a vehicle packed with explosives drove toward his compound, the 27-year-old, who was born in the United Arab Emirates, ordered his unit to seek cover as he ran toward the vehicle, saving their lives. The vehicle exploded, killing the soldier.
He was posthumously awarded a Purple Heart and a Bronze Star. His tombstone in Arlington National Cemetery is among many bearing the star and crescent symbol of the Islamic faith.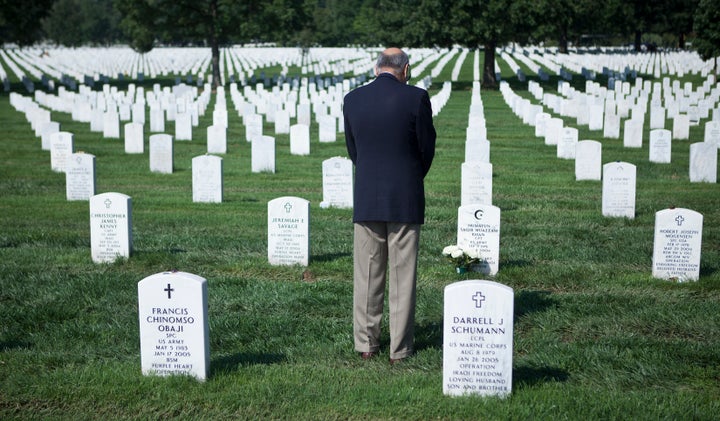 In addition to wanting a ban on all Muslims coming to the U.S., Trump has called for a national database of Muslims. He has also said that Muslims should be racially profiled, that mosques should be surveilled, and that "Islam hates us."
"Hillary Clinton was right when she called my son the best of America," Khan said during his speech. "If it was up to Donald Trump, he never would have been in America."
This piece has been updated to note that "The Kelly File" played part of Khan's speech the day after the convention.
Before You Go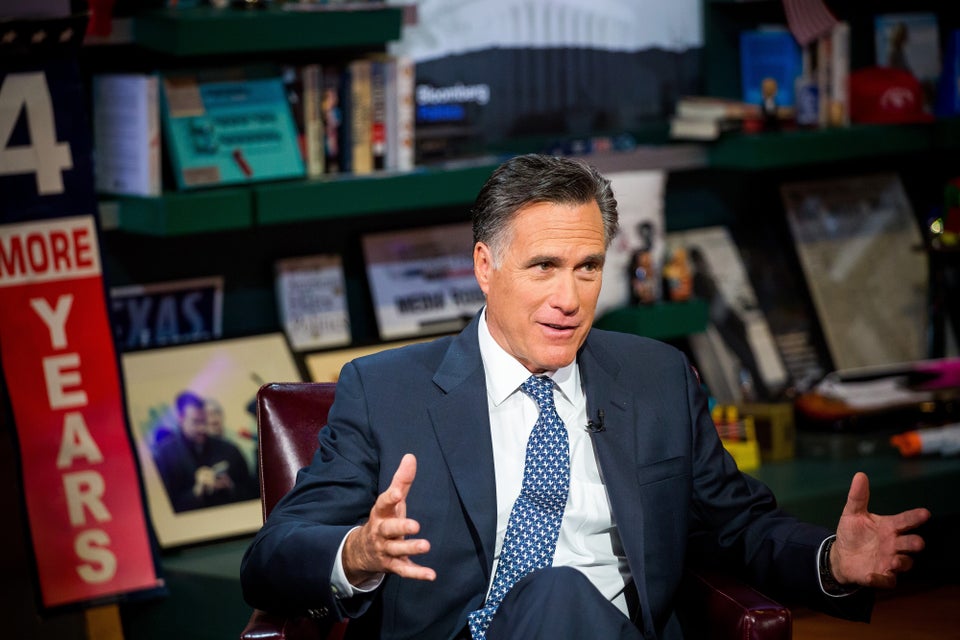 Republicans Who Have Refused To Back Donald Trump
Popular in the Community