Fox News' primetime hosts downplayed or dismissed the huge political fallout Tuesday night following reports that President Donald Trump asked then-FBI Director James Comey to stop his investigation of former national security adviser Michael Flynn.
MSNBC averaged the most total viewers from 8 to 11 p.m. Eastern time (2.481 million), while CNN ranked first in the 25-54 age demographic prized by advertisers (719,000). Fox News ranked second in total viewers Tuesday night and third in the 25-54 demo for the second night in a row.
Fox News, which dominated the cable news ratings for 15 years, has continued to lead the pack even after a sexual harassment scandal brought down Chairman Roger Ailes last summer and host Bill O'Reilly last month. The network is still ahead of MSNBC and CNN so far through May, with an average of 2.25 million total viewers in primetime and 455,000 in the demo. 
But the ratings race has tightened amid the chaos of the Trump White House, with MSNBC's progressive lineup drawing liberal viewers and CNN swarming the big news of the moment in addition to airing political events, such as this week's town halls featuring House Minority Leader Nancy Pelosi (D-Calif.), Sen. Bernie Sanders (I-Vt.) and Ohio Republican Gov. John Kasich.
What distinguished Fox News from its competitors on Tuesday night is that its pro-Trump primetime hosts at times seemed to be operating in an alternate reality, devoting airtime to Hillary Clinton and a fringe conspiracy theory while other networks were revealing information about the Comey memo.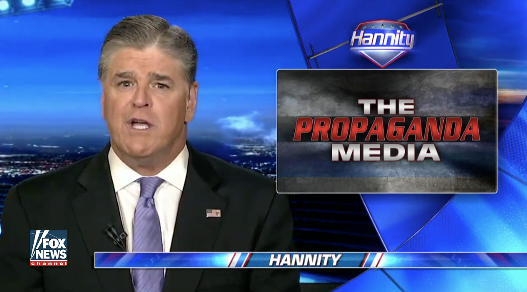 Sean Hannity, the network's biggest Trump booster, ghoulishly used his platform Tuesday night to speculate about last year's murder of Democratic National Committee staffer Seth Rich. The young staffer's death has fueled conspiracies that he ― and not Russian hackers ― provided Democratic emails to WikiLeaks and was therefore silenced.
Pro-Trump voices, including Hannity, pounced on a Monday night Fox report that revived the bogus theory amid the fallout from an explosive leak that Trump gave highly classified information to Russian diplomats. But the latest claims about the staffer's murder were rebutted by Rich's family and the story was discredited hours before Hannity hit the air Tuesday night.
As BuzzFeed's Steven Perlberg noted of Fox News, its news anchors covered the Comey story but its primetime opinion hosts, beginning with Tucker Carlson at 8 p.m. Eastern, veered into other topics that were far less newsy ― and also less damaging to the president.
In one segment, Carlson brought on Peter Schweizer, a longtime ally of former Breitbart News chairman and Trump chief strategist Steve Bannon. Schweizer writes for Breitbart News and co-founded the Government Accountability Institute, both of which are funded by members of the Mercer family, who were also major Trump campaign donors.
Schweizer wasn't booked Tuesday to defend Trump over the Comey claims, but rather to talk about the Clintons.
Next on "The Five," at 9 p.m., pro-Trump co-host Jesse Watters dismissed the latest Washington scandal as "boring" during a discussion with Fox News anchor Bret Baier.
Meanwhile, fellow pro-Trump co-host Kimberly Guilfoyle ― who said in an interview published earlier Tuesday that she has been in talks to potentially become the next White House press secretary ― suggested Comey may have fabricated the memo detailing his private conversations with Trump.
Hannity began his 10 p.m. show by attacking The Washington Post, which broke Monday's damaging Trump story about classified information. He criticized the media for "hyperventilating" over the Post story, while unironically displaying a graphic that said: "The Propaganda Media." And Hannity ended his show by asking viewers, "Do you think there is an alliance to take down President Trump?"
Seconds later, Baier returned for a special 11 p.m. edition of his evening newscast, which he said would begin with the story that had "enveloped Washington."
This article has been updated with more information about Fox News' performance in May. 
Calling all HuffPost superfans!
Sign up for membership to become a founding member and help shape HuffPost's next chapter