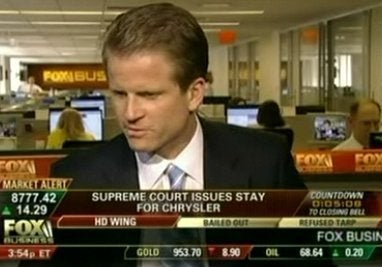 You could almost see the moment yesterday afternoon when the Fox News team lost interest (or at least lost a lot of interest) in the breaking story about the shooting at the Holocaust Museum. That moment seemed to be when it was revealed that the alleged shooter, James von Brunn, was a white supremacist who, according to a CNN report last night, had strong ties to the Klu Klux Klan.
For some reason, Fox News suddenly pulled back its coverage of the shocking shooting that had political overtones. In fact, the story virtually disappeared during Fox News' primetime block.
Nothing to see here people, just keep moving along.
According to TVeyes.com, Fox News trails far behind its cable news rivals in mentioning "Holocaust" and/or "von Brunn" in the last 21 hours. In fact, Fox News anchors and reporters have used those phrases approximately 40 percent fewer times than their CNN counterparts, and 30 percent fewer than reporters and anchors at MSNBC.
As of 10 a.m., the totals looked like this:
CNN: at least 168 mentions.
MSNBC: at least 121 mentions.
Fox News: at least 89 mentions.
Just imagine what those Fox News tallies would have looked like if the shooter had been a Muslim?

UPDATE: According to TVeyes.com, Fox News last night during primetime (8-11 p.m.) mentioned "Holocaust" and "van Brunn" a grand total of three times. For the entire night.
Related
Popular in the Community