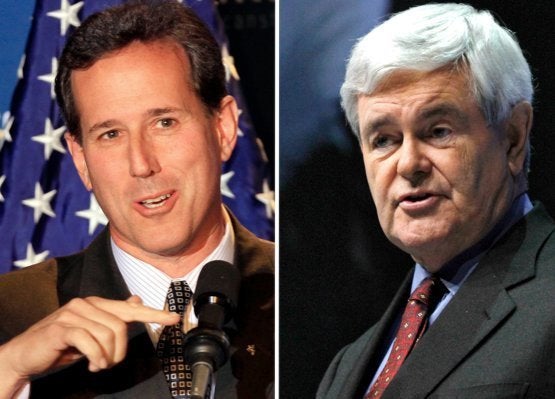 Fox News has terminated the contracts of Rick Santorum and Newt Gingrich, Politico reported Thursday.
The two were suspended as contributors to the network in early March, due to the widespread belief that both were running for the GOP nomination in the 2012 race.
At the time, Fox News said that their contracts would be terminated on May 1st unless they made it clear that they had ruled out runs for the presidency. Since then, though, both have gone further down the path towards a campaign. Santorum launched an exploratory committee on Tuesday, and Gingrich has sent increasingly vocal signals that he is entering the race.
The terminations also put a new focus on Sarah Palin and Mike Huckabee, the two other paid contributors to Fox News who are considered to be possible candidates. While a Palin run has become seemingly less likely over the months, Fox News has put increased pressure on Huckabee to declare whether or not he is launching a campaign.
Related
Popular in the Community