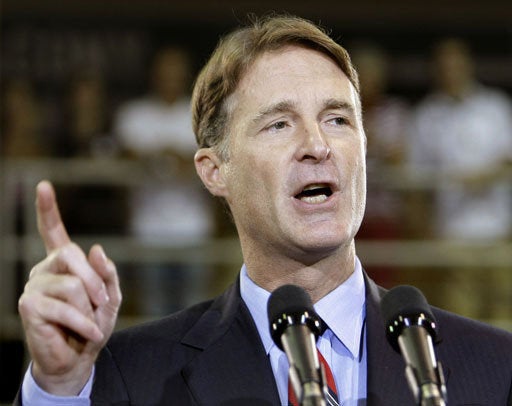 UPDATE: Fox News officially announced on Monday afternoon that former Democratic Senator Evan Bayh is becoming a contributor to the network.
Michael Clemente, the network's senior vice president for news, announced the move in a statement. He said that "Senator Bayh's decades of experience in the political arena and his participation in key decisions in Washington will lend a valuable point of view to the entire Fox News lineup."
"I'm pleased to offer analysis of public policy and politics to the millions of Americans who get their news from Fox," Bayh said in the statement.
ORIGINAL POST: Fox News is expected to announce Monday afternoon that former Indiana Senator Evan Bayh will become a contributor to the network, The Huffington Post has learned.
Bayh will be a commentator and political analyst across all of Fox News' platforms. He was a Senator from 1999 to 2011, where he became one of the more prominent conservative Democrats in the chamber. He was also the Governor of Indiana from 1989 to 1997. Bayh considered running for the presidency in 2008, but ultimately decided against it.
Related
Popular in the Community