Fox News has broken with the National Election Pool, a consortium of five major television networks and The Associated Press that share the costs and results of exit polls for national elections.
"We've had concerns with Election Day exit polling for many years, and this year once again proved that they are problematic," Jay Wallace, Fox's executive vice president of news, said in a statement after HuffPost learned the network was dropping out. "Our plan is to explore and find a more modern measurement of voter sentiment on Election Day."
The exit polls, which attempt to measure which candidates voters selected and why before polls close, have played a key role on election night broadcasts. The data, quarantined until 5 p.m., gives network executives and anchors an early sense of how the rest of the night is likely to play out.
And for those manning control rooms and anchor desks in November, it appeared likely they'd be announcing in a few hours that Hillary Clinton had become the 45th president of the United States.  
"We were all around this long table, Rupert [Murdoch] at the head of the table, and all of the producers and anchors on both sides of it," Fox News anchor Chris Wallace recalled in January. "They gave us the first wave of exit polls. While it didn't flat-out say Clinton was going to win, if you read it, you had to think Clinton was going to win."
According to the 2016 exit polls, Clinton was expected to win the battleground states of North Carolina, Pennsylvania, Wisconsin, and Florida — and in effect, the presidency. She went on to lose all four states, tipping the election to Donald Trump.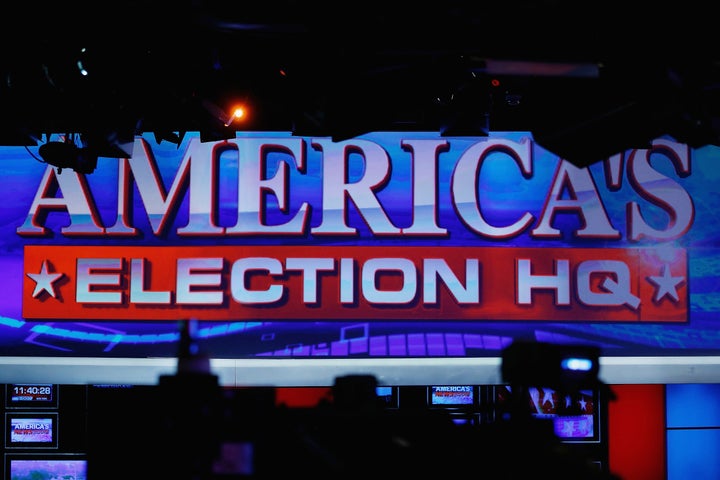 Fox News' concern about the reliability of exit polls is shared by some other participants of the consortium, according to sources, especially as a shrinking percentage of voters head to the polls on Election Day. In 2016, early voting surged to nearly 40 percent of the total vote.  
With Fox out, The AP and four TV networks — CBS, ABC, NBC, and CNN — will presumably each have to pay more for the exit polling, which is conducted by Edison Research and costs millions of dollars. An alternative, less likely, would be to reduce the area covered by exit polls. Typically, exit polls focus on roughly two dozen states with the most competitive races.
Networks have tried reforming the exit poll process before, especially after all five infamously called Florida for Vice President Al Gore in the disputed 2000 election. Though the networks share exit poll data, each has their own decision desk to crunch numbers on election night, which is why one may project a winner in a state that another says is still "too close to call."
Following more problems around the 2002 election, the networks switched from Voter News Service to Edison Research. The networks have agreed since the Florida debacle not to call winners in states based on exit polls prior to the close of voting. However, anchors may discuss other findings in the exit polls, such as why voters said they went to the polls.
Even if anchors aren't projecting winners before the polls close, the post-5 p.m. exit poll expectations can set the tone for early coverage, as was the case in 2016. 
Calling all HuffPost superfans!
Sign up for membership to become a founding member and help shape HuffPost's next chapter
BEFORE YOU GO