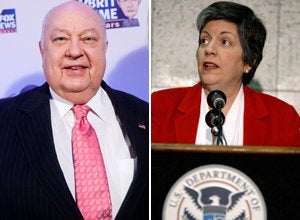 The Huffington Post has obtained a letter from Fox News to the Department of Homeland Security requesting they release the entire report on the right-wing extremists identified as a national security threat.
The letter, sent Wednesday from Senior Vice President of Legal & Business Affairs Dianne Brandi, was sent pursuant to the Freedom of Information Act.
Last week, the Department of Homeland Security issued a report saying that right-wing extremists could use the bad state of the U.S. economy and the election of the country's first black president to recruit new members to their cause.
In the letter, Fox News requests "any and all documents that contain factual material or compiled factual material that the [Extremism and Radicalization Branch of the Office of Intelligence and Analysis] relied upon" to make the conclusion that right-wing extremists pose a national security threat.
"Given the vast amount of discussion and concern for domestic terrorism and the equal quantity of discourse over the possible compromise of America's constitutional rights, Fox News has a particular urgency to inform the public about the facts behind this much-discussed Assessment."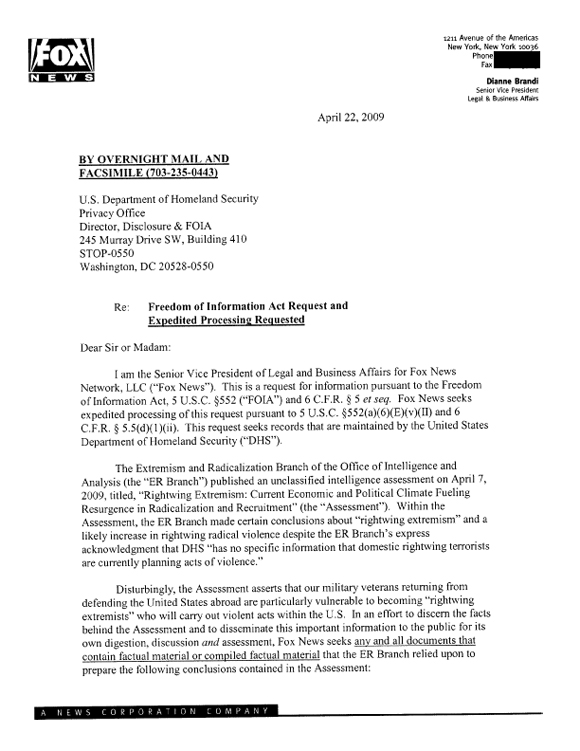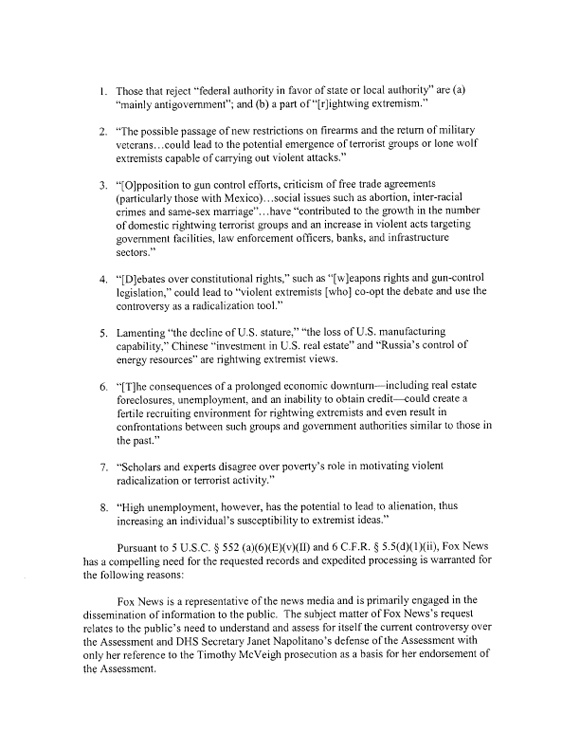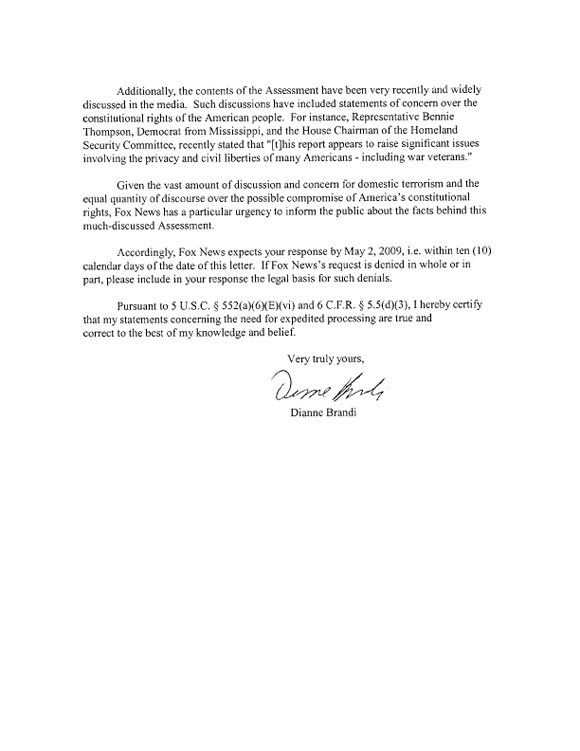 Related
Popular in the Community