On Wednesday night, Fox News reporter Alicia Acuna described in unflinching detail how Greg Gianforte, a Republican congressional candidate from Montana, violently attacked a journalist for trying to ask him a question about health care policy the night before his state's special election.
In an eyewitness account published on the Fox News website, Acuna described how she and two colleagues were in Gianforte's office when the candidate "grabbed" Guardian reporter Ben Jacobs "by the neck with both hands and slammed him on the ground." This account directly contradicts the Gianforte campaign's claim that Jacobs, a "liberal journalist," was the aggressor ― a claim also disputed by Jacobs' audio recording of the incident.
But even as Fox News' online report was being shared widely on social media Wednesday night, the network's right-leaning primetime lineup ― Tucker Carlson, "The Five" co-hosts and Sean Hannity ― ignored it.
Meanwhile, CNN and MSNBC, which didn't have reporters witness the event, covered the congressional candidate's violent outburst. MSNBC brought Jacobs on air during the 8 p.m. hour and even mentioned Fox News' online report of the incident during the 10 p.m. hour.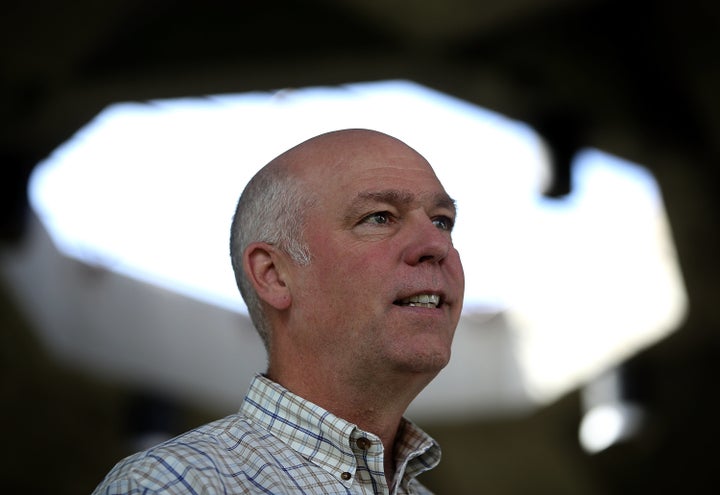 Fox News' primetime handling of the incident again underscored how the network's news-focused reporters and anchors sometimes cover major stories very differently than its conservative opinion hosts, who appear reluctant to highlight stories that may be unflattering to President Donald Trump or the Republican Party.
Last week, for example, Fox News' primetime lineup dismissed or downplayed a bombshell report that Trump asked then-FBI Director James Comey to stop investigating former national security adviser Michael Flynn. Fox News anchor Bret Baier returned to the story immediately after Hannity's 10 p.m. show ended.
Fox News first mentioned Acuna's account on air around 1:30 a.m., as part of a short news break during a re-airing of "Hannity." Fox News reporter Griff Jenkins also mentioned Acuna's account on "Fox & Friends First," and Jacobs' audio recording was played during the show. The assault was covered a few times, albeit briefly, on "Fox & Friends," a reliably pro-Republican program. Co-host Brian Kilmeade directed viewers to the website to read Acuna's story on the incident.
"Fox News and FoxNews.com have been on top of the developing Greg Gianforte story since it broke last night," a Fox News spokesperson told HuffPost. "This includes publishing our first-hand account of the incident and covering all of the evolving news leading up to the Montana special election throughout the day across all of our platforms."
It was during the 9 a.m. hour, when the network transitions away from "Fox and Friends" to breaking news coverage, that Acuna gave her account in person.
"I did see the whole thing, when Gianoforte grabbed him by the neck, both hands, slid him to the side, body-slammed him, and then got on top of him and started punching and yelling at him," she said.
This article has been updated with a statement from a Fox News spokesperson.
Related
Before You Go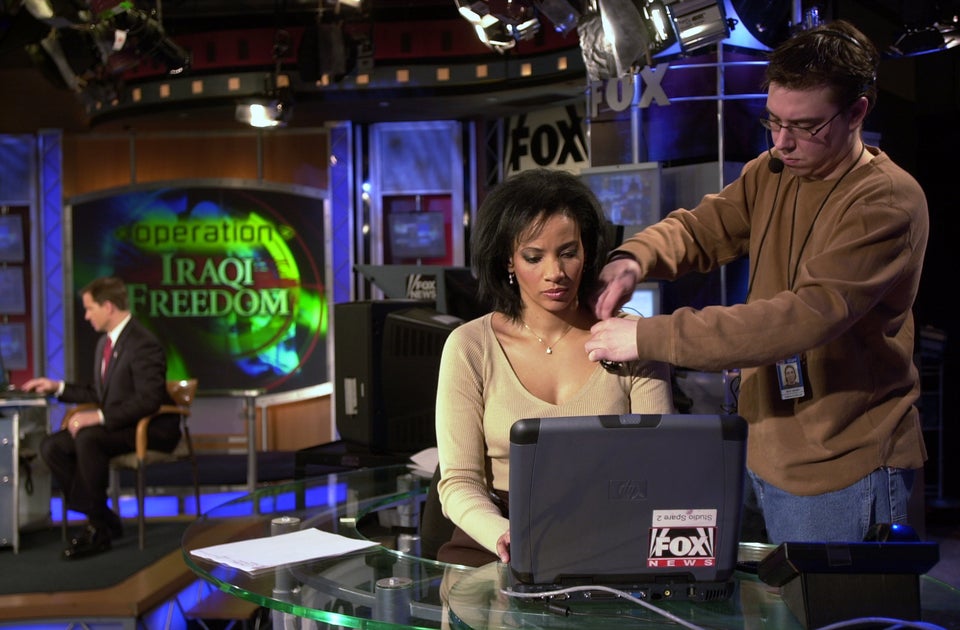 19 Of Fox News' Most Unforgettable Moments
Popular in the Community