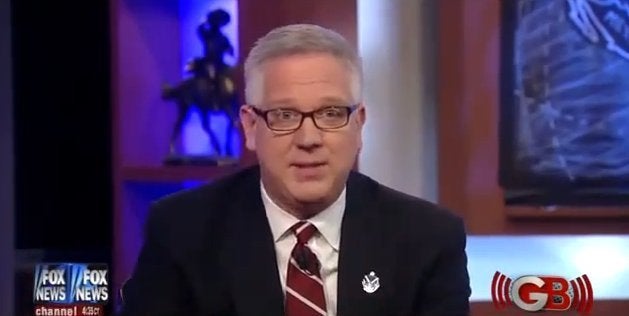 The New York Times' David Carr reports that executives at Fox News are "contemplating life without" Glenn Beck after his contract with the network expires in December.
If Beck's contract were not renewed, he would leave a network whose power boosted his profile and his reach significantly over the past two years.
To be sure, networks have always played hardball with their talent in the run-up to contract negotiations, and anonymous leaks to the press are often a part of that strategy. Moreover, Beck still retains a substantial media empire independent of Fox News.
But it has not been the easiest year between Beck and the network. As far back as March of last year, Howard Kurtz was reporting that there was a "deep split" within Fox News over Beck's effect on the credibility of the network. And in September, the Times' Mark Leibovich wrote about the tensions between Beck and Fox News over Beck's outside media ventures, some of his more controversial statements and what CEO Roger Ailes felt was an insufficient acknowledgment of Fox News' importance to his career.
More importantly for the network's bottom line, over 300 advertisers have pulled their commercials from the show, and Beck's ratings have fallen. In November, he fell from his perch as the third-highest rated show in cable news, and has not recovered the position since. (Bret Baier and Shep Smith, two of the network's news anchors, now regularly beat him in the ratings.) (He is still far and away the most popular host in his time slot, and his ratings were boosted substantially in 2010 by the long fight over health care and the midterm elections.)
Joel Cheatwood, the Fox News executive responsible for the show, told Carr that he has talked to Beck about lightening the relentlessly apocalyptic tone of the program.
"It is really important that no matter how dire he thinks things are or what horrible direction things may be going from his perspective that the show maintains a sense of hope," Cheatwood said.
Related
Popular in the Community