Fox News' Gretchen Carlson came down on President Obama's recent appearance on "Late Night With Jimmy Fallon" on Wednesday.
Obama appeared on the late night show on Tuesday night. He spoke about his student loans, Mitt Romney and the Secret Service scandal, and arrived to "slow-jam the news" with Fallon.
Carlson was dismayed after watching Fallon call Obama the "Preezy of the United Steezy."
"Right now," she began, "a bunch of former presidents are, like, 'Huh? That's what we do now when we're president of the United States?'"
"When you want the kids," said Doocy, referring to Obama's appeal to young voters.
"I don't care," Carlson returned. "I think it's nutso."
"I think it's very effective for President Obama," she remarked later. "I personally do not agree with the highest office of the land, the most important figure in the world going on these comedy shows. I think it lowers the status of the office."
Her comments came after co-host Brian Kilmeade wondered, "what is a slow jam?" He had addressed his question to Steve Doocy, who he said "grew up in rap."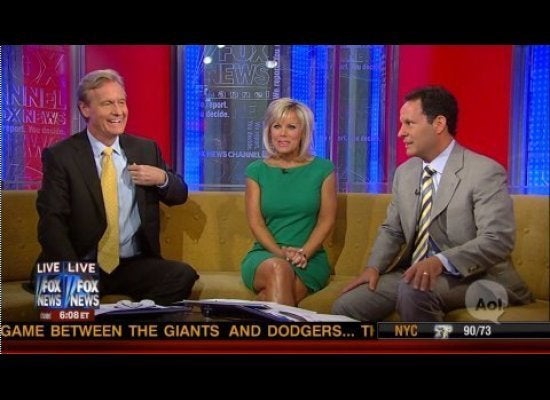 Fox News Lineup
Popular in the Community