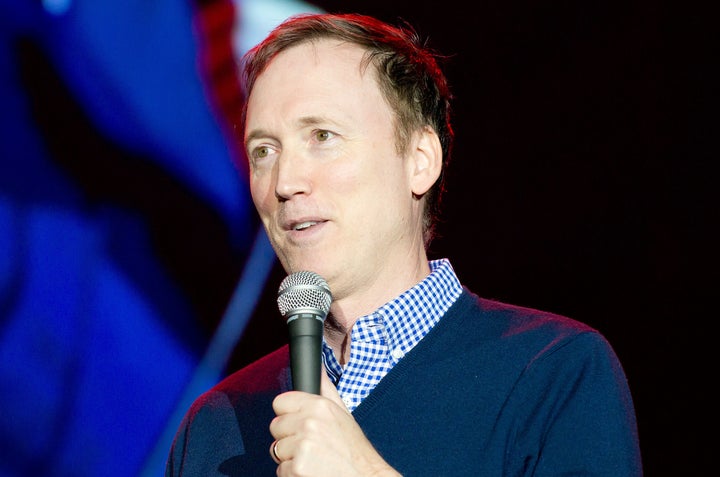 While guest-hosting Fox News' "The Five" on Monday, comedian Tom Shillue denounced the Black Lives Matter movement as organized criminals whose protests should be stopped and whose leaders should be arrested.
"I think it's shut-it-down time," he said of the movement, which grew from repeated instances of unarmed black men being killed by white police officers in the past year. "I think it's ridiculous. And I think that this is criminal stuff. These organizations -- it's not a civil rights movement. Call it what it is. It's a lie from the beginning."
Shillue added that he puts "a lot of responsibility" on the protesters for the death of white suburban Houston officer Darren Goforth on Friday, who was shot by Shannon J. Miles, a black man with a criminal past and short stints in jail. The sheriff in Goforth's county, Ron Hickman, has linked Miles' motive to Black Lives Matter protests.
"This is a violent group," Shillue continued. "I think it's time to shut them down. And the federal government's not going to do it. I think the state governors should go in when there's protests and shut them down. People are drunk on rights in this country. These people are violent. It's horrible, and I think [authorities] should go in there and do whatever they have to. I don't know if it's RICO laws or something," he said, referencing the Racketeer Influenced and Corrupt Organizations Act passed by Congress in 1970 to combat the Mafia.
"I mean, this is like a criminal organization," Shillue said. "I think it's time to arrest these leaders because they're threatening people and they're causing violence."
His sentiments echo those of Fox News host Elisabeth Hasselbeck, who asked on "Fox and Friends" Monday morning why the Black Lives Matter movement hadn't been categorized as a hate group.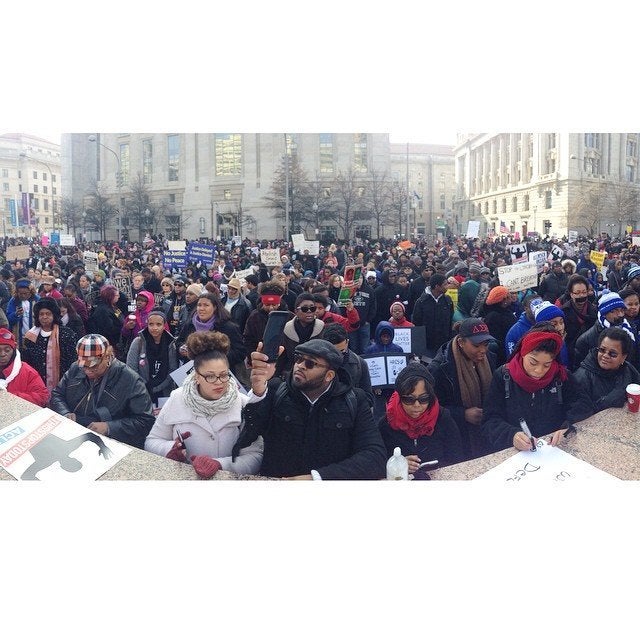 Powerful Black Lives Matter March In Washington
Related
Popular in the Community