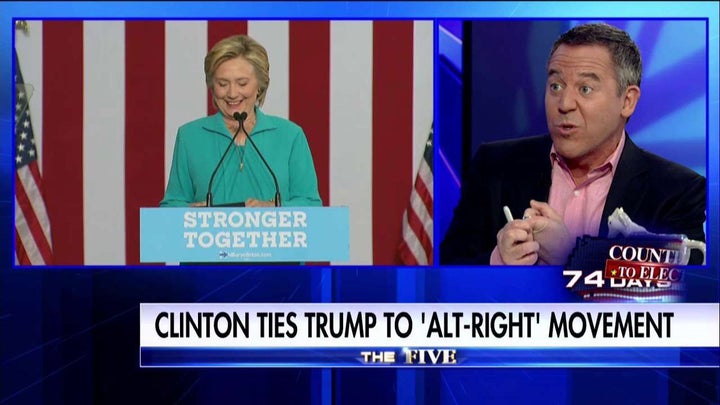 That list of disbelievers now includes Fox News host Greg Gutfeld, who brought up birtherism on Thursday's edition of "The Five." The panel discussed a slew of mudslinging between the two leading presidential nominees this week, which has included allegations of bigotry, mentions of white supremacy and an ongoing back-and-forth about Trump's immigration plan.
Gutfeld began by saying that neither candidate is racist ("we're just in a really stupid election") before jumping into a brief rant about Clinton mentioning the controversy during a rally in Reno, Nevada, on Thursday.
"Hillary hit him on birtherism," Gutfeld said, before questioning: "Didn't she kind of start that when she was running against Obama?"
His comments start around the 6:30 mark in the video below.
The answer to that bogus accusation is no.
No one has connected the Clinton campaign to such allegations, and Trump, at times an ardent birther, has provided no proof that the former secretary of state had anything to do with them.
Clinton was sure to mention Trump's birtherism ties during her Reno rally.
"Let's not forget Trump first gained political prominence leading the charge for the so-called 'birthers,'" she said. "He promoted the racist lie that President Obama isn't really an American citizen ― part of a sustained effort to delegitimize America's first black president."
Calling all HuffPost superfans!
Sign up for membership to become a founding member and help shape HuffPost's next chapter
BEFORE YOU GO
PHOTO GALLERY
All The Ridiculous Things Donald Trump Has Said About Marriage