"When he can't think of anything to say, Trump starts chanting it and you sit there and you think, 'Does he think I was elected?'" she said Tuesday. "I said something publicly a few months ago, Fox News is always trying to impeach me, so someone needs to tell them that it doesn't apply to a private citizen."
But it was her comments about Trump and Fox News that quickly became even more fodder for the network.
"Fox & Friends First" slammed her early Wednesday.
"HILLARY AT IT AGAIN," read a message on the show's Twitter feed. "The failed presidential nominee going on yet another post-election rant against President Trump, Putin, & Fox News."
The show also hit back at her on the air.
"Well it's been 512 days since Hillary Clinton was historically defeated by President Trump, yet she is still speaking her mind about how she believes America got it all wrong, of course," snarked co-host Jackie Ibanez on the air.
Sean Hannity's website posted a summary of her comments in the afternoon under the headline "HILLARY UNHINGED: Clinton Says FOX NEWS is Trying to 'IMPEACH' Her."
And by evening, "The Five" was still fixated.
Before You Go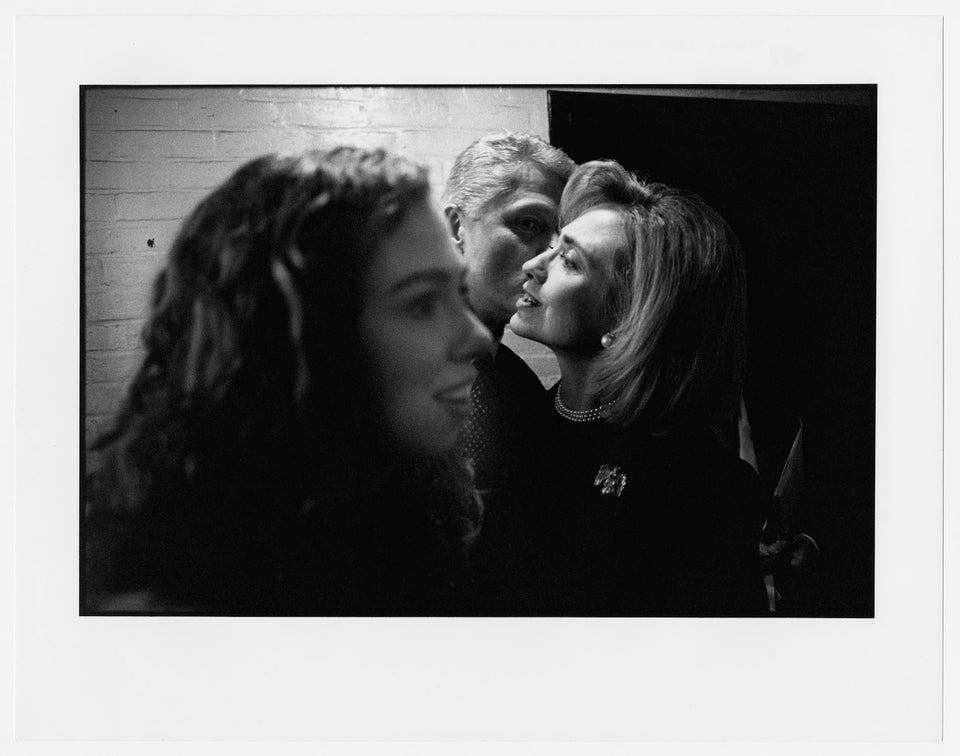 Never-Before-Seen Photos Of Hillary Clinton
Popular in the Community