When it comes to her voice, Democratic presidential hopeful Hillary Clinton can't win.
Fox News host Heather Nauert and guest Monica Crowley criticized the former secretary of state Wednesday for being "a little too calm" while delivering a foreign policy speech at Stanford University.
"Did you notice that calm and collected tone of voice right there? She said we needed 'strong, steady leadership,' implying the Republican candidates could not provide that," Nauert said.
"She's a little too calm," Crowley said, before claiming President Barack Obama has been criticized for being "passionless."
"You see more passion from Democrats when they're attacking Republicans than when they're attacking actual enemies of the United States," Crowley added.
Just last week, Clinton was criticized by Fox News' Brit Hume for "shouting angrily" while speaking after winning several primary races. Fox News' Howard Kurtz encouraging her to use "a more conversational tone."
Related
Before You Go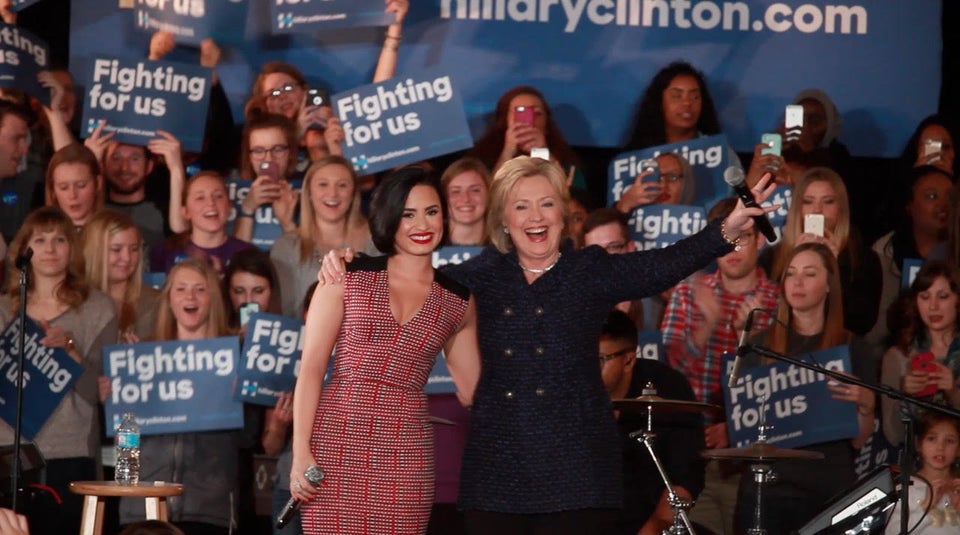 Demi Lovato Joins Hillary Clinton in Iowa
Popular in the Community