Fox News host Jesse Watters made what appeared to be an oral sex joke about Ivanka Trump, at a time when the network is desperate to shed its reputation as a hotbed for sexual harassment, sexism and misogyny.
On a segment of Fox's The Five on Tuesday night, Watters criticized attendees at a women's conference in Germany who booed President Donald Trump's daughter. The negative reaction came after Ivanka, who was speaking on a panel about female entrepreneurship, said that her father is a "tremendous champion" for women.
"The left says they really respect women and given an opportunity to respect a woman like that they boo and hiss. And I always thought that Europeans were supposed to be so sophisticated and well-mannered," Watters said.
He followed that with what came across like a crass blow job joke.
"So I don't really get what's going on here, but uh I really liked how she was speaking into the microphone," he said with a knowing smirk and what appears to be a quick hand job gesture. The clip was first noticed by journalist Yashar Ali on Twitter.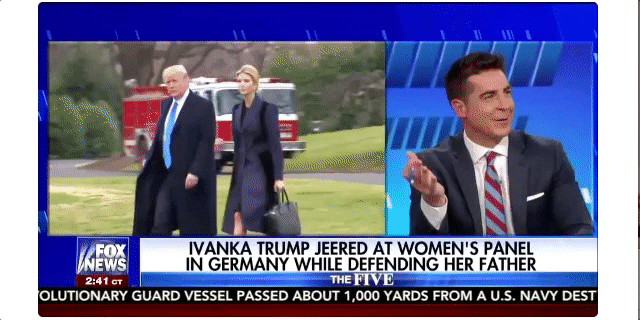 "During the break we were commenting on Ivanka's voice and how it was low and steady and resonates like a smooth jazz radio DJ," Watters said in a statement given to Erik Wemple at the Washington Post. "This was in no way a joke about anything else."
Watters, a self-described political humorist, who regularly appeared on the "O'Reilly Factor," is perhaps best known for a segment last year on Chinatown that was riddled with stereotypes about Asian-Americans. After Fox's most popular host Bill O'Reilly was fired last week, facing controversy over sexual harassment charges, the company promoted Watters.
It's an odd move if the network is looking to shed its reputation for sexism ― Watters once called single women voters, "Beyonce Voters" who "depend on government because they're not depending on their husbands and they love to talk about equal pay."
Before You Go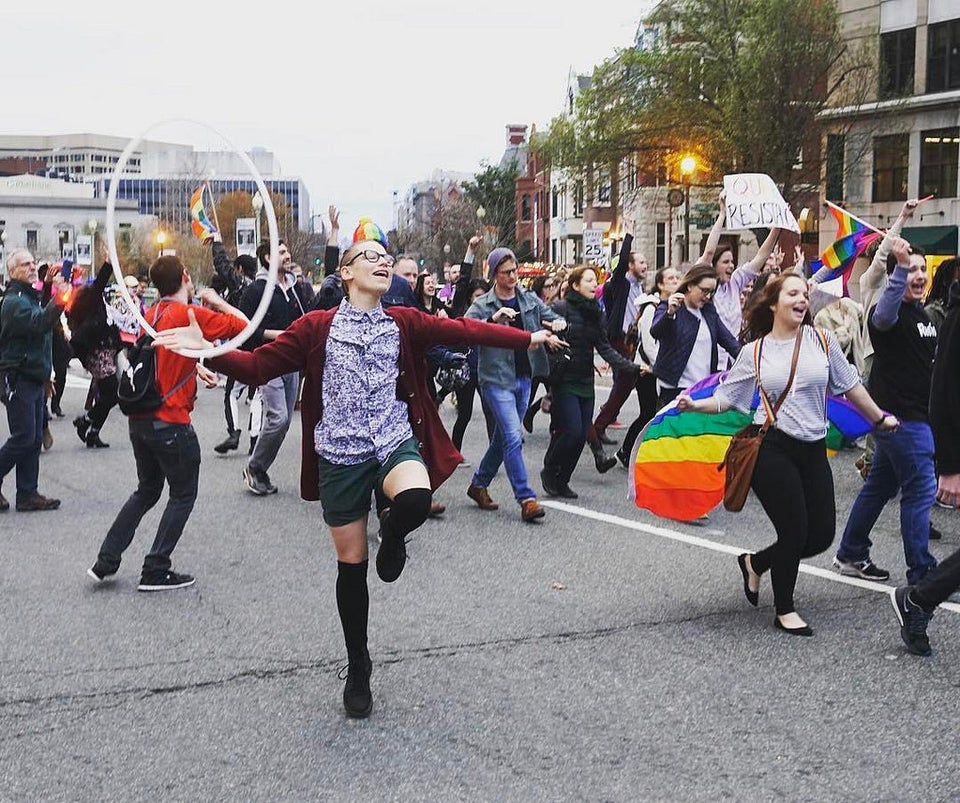 Dance Protest Outside Ivanka Trump's House
Popular in the Community