A panel on the Fox News show "Outnumbered" criticized President Donald Trump Thursday for denying that hurricanes last fall resulted in nearly 3,000 deaths in Puerto Rico.
"Five states have declared a state of emergency ... Ten million people in the path of Florence," exclaimed co-host Melissa Francis, referring to states bracing for Hurricane Florence's anticipated Carolina landfall on Friday.
"Instead, they're fighting back and forth about what happened in Puerto Rico," Francis continued. "It is incredibly distasteful. I don't know why the president weighed in on this one."
Contributor Steve Hilton chimed in to say that Trump's remarks were "unseemly," and that "this political argument is really unnecessary."
"What are we doing?" Hilton asked.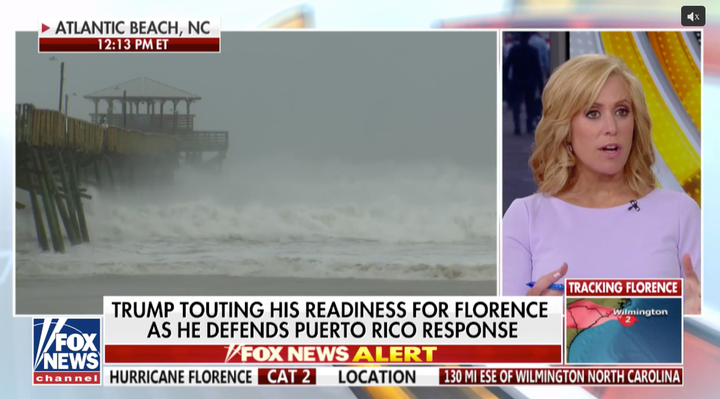 The conversation followed Trump's tweets earlier in the day accusing Democrats of making up "really large numbers" of Puerto Rico deaths in an effort to make him "look as bad as possible." Trump has been bragging about his administration's response to last year's hurricanes in recent days amid predictions for Hurricane Florence.
"3000 people did not die in the two hurricanes that hit Puerto Rico. When I left the island, AFTER the storm had hit, they had anywhere from 6 to 18 deaths," Trump tweeted, referring to his only visit to Puerto Rico after hurricanes Irma and Maria.
"Outnumbered" co-host Harris Faulkner said Trump's claims on Twitter "cheapens us as a country."
Frequent contributor Katie Pavlich argued the president's comments about Puerto Rico as Hurricane Florence nears the U.S. served as a "distraction" and prevents the country from learning from mistakes made during Maria to better prepare.
Leslie Marshall said on the show that Trump should have kept politics out of his disaster remarks.
"You can never ― left or right, no matter what office you're in ― try and turn disaster into political victory," said Marshall.
"One of the things people are looking at ― which they don't want to see in the president ― is the self-accolades."
You can watch the entire Fox News segment above, and here.
Before You Go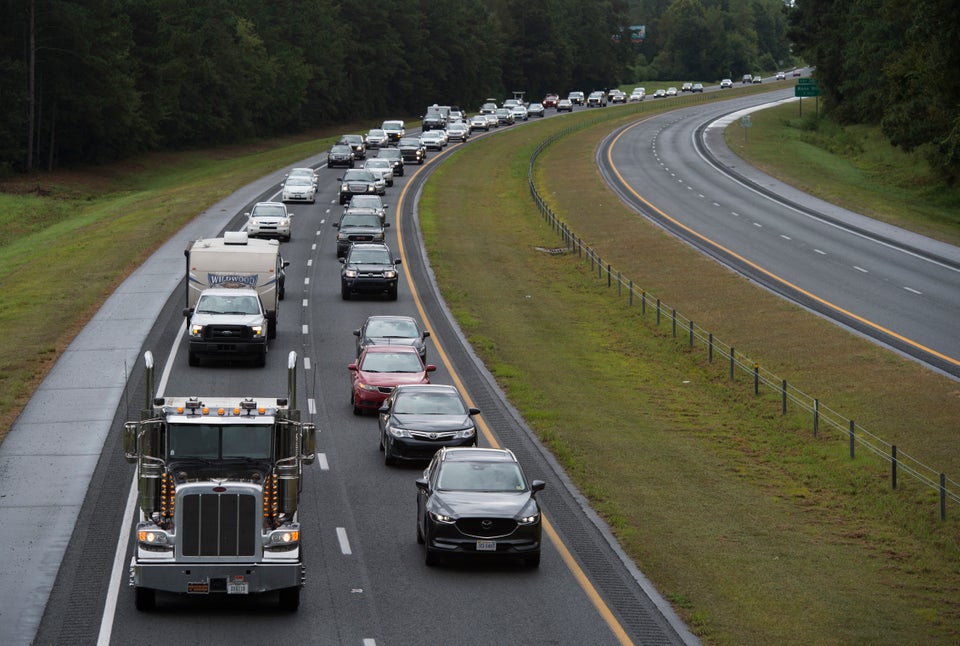 Hurricane Florence Prep and Evac
Popular in the Community