A Fox News legal contributor offered a head-scratching take on Tuesday about the Canadian government's crackdown on trucker convoys that have choked supply chains to protest measures aimed at preventing the spread of COVID-19.
"I thought it was quite excessive," George Washington University law professor Jonathan Turley said of the Canadian government's actions.
"This is an act of civil disobedience. That is a standard tactic of groups, going back to the civil rights movement, even earlier, to block bridges and streets to do what was referred to as, quote, 'good trouble,'" Turley added, using the phrase famously coined by the late civil rights leader and U.S. Rep. John Lewis (D-Ga.).
"And so the troubling aspect of what is coming out of the prime minister's office is that by this rationale, they could have cracked down on the civil rights movement. They could have arrested Martin Luther King," Turley said.
Of course, those are things that actually happened.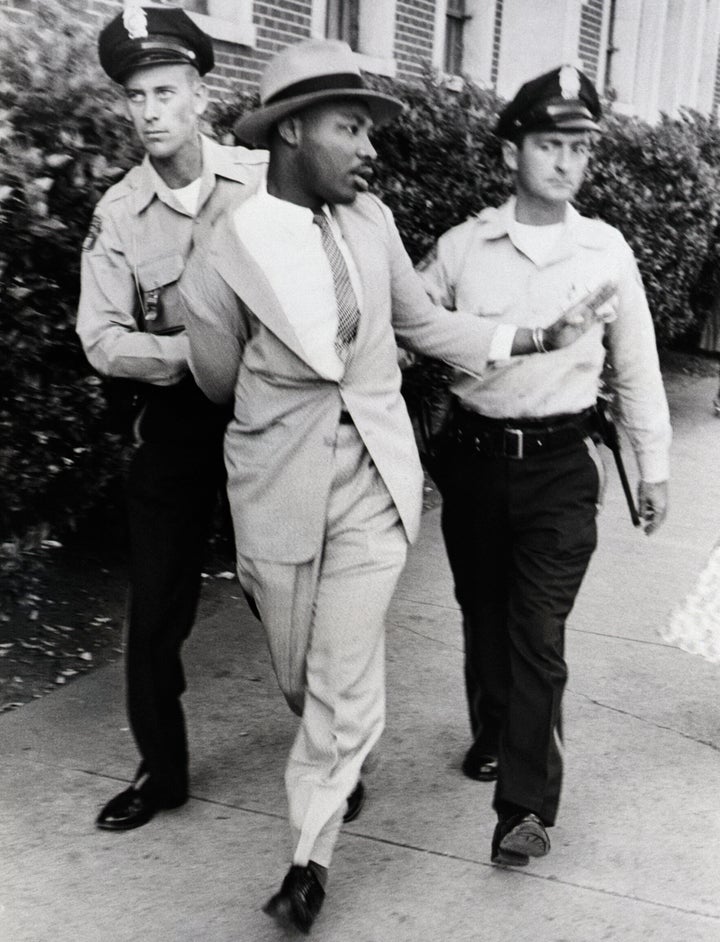 Before he was assassinated, U.S civil rights hero Martin Luther King Jr. was arrested and jailed dozens of times in America, mostly on misdemeanors related to civil protest.
King wrote his famous "Letter from Birmingham Jail" after he was taken into custody for leading peaceful protests against racial segregation in the Alabama city.
Meanwhile, months prior to his death in 2020, Congressman Lewis encouraged his supporters to "Get in good trouble, necessary trouble, and help redeem the soul of America" while commemorating the 55th anniversary of Bloody Sunday at the Edmund Pettus Bridge in Selma, Alabama.
In 1965, as nonviolent civil rights activists including Lewis himself attempted to march across the bridge to the state capital, police beat and attacked them with clubs and tear gas.
Canadian Prime Minister Justin Trudeau announced this week that he was invoking emergency powers to crack down on protests against COVID-related health mandates in Ottawa.
What started in late January as a rally against vaccine mandates for truckers has evolved into an assortment of groups protesting pandemic restrictions intended to keep people safe.
Members of the so-called Freedom Convoy have blockaded various U.S.-Canadian border crossings, disrupting trade between the countries.
On Sunday, police cleared or arrested the remaining demonstrators on the Ambassador Bridge connecting Windsor, Ontario, to Detriot after they blocked travel for nearly a week and paralyzed auto production on both sides of the border.
Invoking the Emergencies Act will give the Canadian government broad powers to quell protests and restore order, including by shutting down crowdfunding and freezing the bank accounts of those aiding the protesters.
Turley's comparison of the protesters in Canada to civil rights activists like King and Lewis was widely criticized online.
Turley later tweeted in his defense, arguing that "I never said that Dr. King was not arrested."
"I said that the Canadian policy could be used to arrest MLK for the same acts of civil disobedience," he wrote.
Popular in the Community