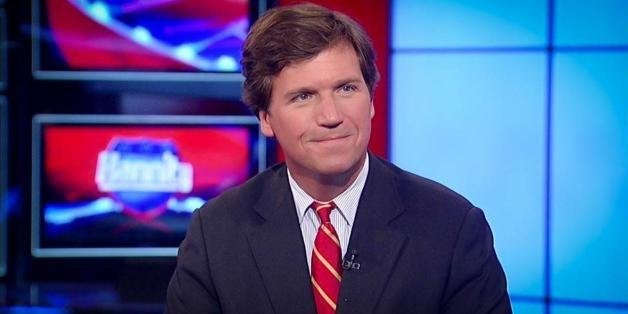 More than a dozen Fox News personalities have made appearances at events for groups funded by the Koch brothers, even as many of them were also defending the controversial billionaires on the network's airwaves, according to a new study from Media Matters.
Charles and David Koch, founders of Americans for Prosperity (AFP) and the Americans for Prosperity Foundation (AFPF), have called on at least 15 Fox News hosts and contributors to publicly promote upcoming AFP and AFPF events, Media Matters said. These hosts include Tucker Carlson, Mike Huckabee, Laura Ingraham, Guy Benson, Dana Perino and Andrew Napolitano.
A recent Politico report showed that AFP "intends to spend more than $125 million this year on an aggressive ground, air and data operation benefiting conservatives." Since 2012, a growing number of hosts have become the faces of these Koch-funded events in an effort to increase the attendance.
Moreover, many of these hosts have also loudly backed the Koch brothers on Fox News shows, Media Matters noted. Just weeks before Tucker Carlson was set to be the lead speaker at an AFPF in May, for instance, he criticized opponents of the Koch brothers during an edition of "Special Report." Hosts of "Fox & Friends" and "The Five" have also come to the brothers' aid and used their shows to promote AFP and AFPF material.
Networks have often frowned upon hosts when they've veered from normal opinionating into more explicit party politics. MSNBC's Joe Scarborough and Keith Olbermann were both briefly suspended in 2010 for making donations to political candidates. Ed Schultz was also pulled from speaking at a Florida Democratic fundraiser when it seemed he might too be crossing a line. Fox News itself has clamped down on hosts, ordering Sean Hannity to return to New York in 2010 after the network found out he was set to lead a Tea Party fundraiser.
Calling all HuffPost superfans!
Sign up for membership to become a founding member and help shape HuffPost's next chapter