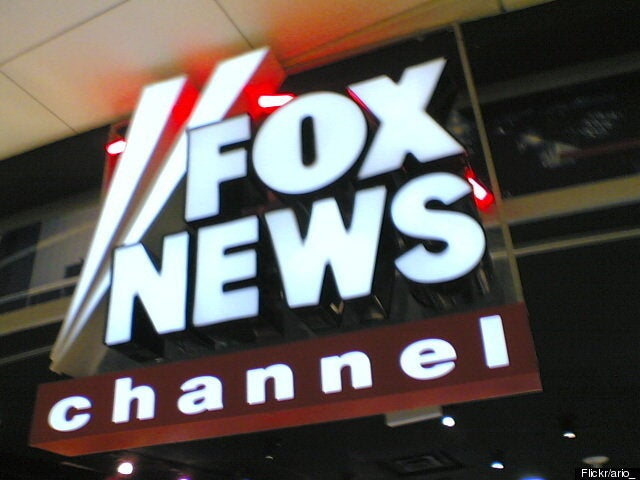 Fox News is facing a lawsuit from a former technician who alleges that while at the network, he faced "daily abuse, fear and humiliation" from other employees because of his race, and when he eventually complained, he was fired.
One instance occurred during the 2008 presidential campaign. According to the complaint filed by Harmeen Jones, 32, who is African-American, two of his coworkers said in front of him that they wouldn't feel comfortable having a black president. Jones alleges that one of the men looked at him, saw he was uncomfortable and said, "[A]m I offending your blackness?"
Another example came during the health care debate, when he and his co-workers were working in the "intake room" with screens showing footage from a tea party rally. "[T]his is what happens when you mess with white people's health care," one of the men allegedly told Jones.
Jones filed the complaint in U.S. District Court for the Southern District of New York, naming Fox News and seven of his former colleagues as defendants. He is seeking $5 million in damages.
"Fox News has not received a complaint and therefore cannot comment," a spokesperson said in a statement to The Huffington Post.
The complaint alleges that several of the defendants "continually made racist, sexist, and extremely offensive comments throughout the course of every working day. These comments concerned African-Americans, Arabs, Muslims, Hispanics, women, and Jews." Jones also claims he was often told "you look like a gangster" or "like you're ready to shoot someone."
According to Jones, when he tried to speak with other African-American employees at the network, they "told him to keep his head down and not say anything." He claims that he was treated differently -- such as not being allowed to take sick days and being blamed for mistakes he did not have any control over -- and received poor marks on his employee review that were based on reasons that were "factually inaccurate."
Jones finally did speak to the head of Human Resources, who set up a meeting with him and several of the defendants on Sept. 24, 2009. On Oct. 2, Jones was fired.
Mark Taylor, the attorney handling Jones's case, told The Huffington Post, "Eventually he did complain to management because things were getting out of hand, and what particularly makes it a very strong legal case is that they fired him almost immediately thereafter." The complaint charges that the firing was retaliation for complaining about the discrimination.
Related
Popular in the Community