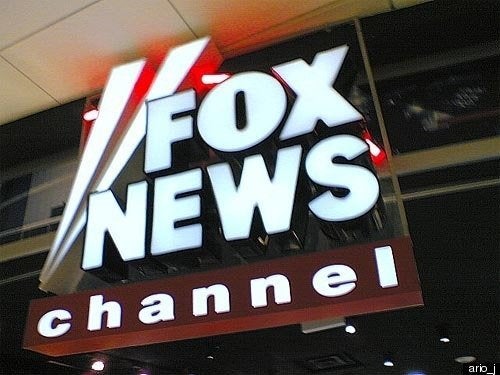 WASHINGTON -- The Fox News network has solicited the services of a prominent D.C. law firm and an equally prominent campaign finance lawyer to ward off a suit alleging that it made illegal in-kind contributions to a Republican gubernatorial candidate.
The conservative-leaning network has hired Larry Noble, a well-known attorney at the firm Skadden Arps, to defend itself against a suit filed during the height of the 2010 campaign by the Democratic Governor's Association.
In a filing with the Ohio Elections Commission in late November, Noble argued that the allegations leveled by the DGA were not just baseless but also designed to have a "chilling effect" on future press coverage.
In early August, the Democratic campaign arm accused Fox of illegally helping to raise money on behalf of incoming Ohio Governor John Kasich (R-Ohio) by running a chyron featuring his website at the same time that he was soliciting donations during an interview on Bill O'Reilly's show.
Filed shortly after it was reported that Fox's parent company, NewsCorp. had made a million dollar donation to the Republican Governor's Association, the DGA's complaint seemed politically-motivated. And in his response, Noble makes the case that there was little precedent to interpret campaign finance law with such sweeping conclusions.
"If, based on this thin complaint, the Commission finds a violation or allows this matter to proceed, the Commission's decision will raise serious Constitutional questions and have an immediate chilling effect on the news media's ability to report and comment on Ohio state elections and candidates," Noble writes.
"This Commission cannot hold an interviewer responsible for the statements of the candidate and should not require an interviewer to chastise or censor a candidate if he or she urges people to support his or her campaign," he added. "[In this case], the chyron alternated between the candidate's name, the fact that he is a candidate, the candidate's website, and his recent authorship of a book. Micromanaging how the press decides to identify the interview subject is an unnecessary and unworkable intrusion into the operation of a free press."
Asked for a response, DGA Executive Director Nathan Daschle defended the initial complaint on its merits. Other networks, he insisted, don't publish the campaign websites of candidates for the express purpose of not violating campaign finance restrictions. And besides: "Why doesn't [Fox] do the same for Democrats?"

Daschle main argument, however, was more self-evident. If Fox thought the suit was baseless, would they have turned to Skadden and Noble for a defense?
"The fact that they had to call in one of the nation's most preeminent law firms and this response has been submitted by one of the preeminent campaign finance lawyers means this is not the trivial matter they suggested it was," he said.
Perhaps so. But it's hard to judge the gravity of a legal matter strictly by the quality of the firms or lawyers hired to argue it. It would have been bigger news had Fox News and its deep pockets brought on a less prestigious team to defend itself against the DGA.
Noble could not return an immediate request for comment on Daschle's somewhat-backhanded flattery.
Underpinning the legal back-and-forth between the DGA and Fox is a far more interesting political saga. There is a growing acceptance among Democratic officials to treat the television network not as a news outlet but, rather, as a functioning arm of the Republican Party. The initial complaint was filed not just to question Fox's editorial decisions but to dissuade the network from providing a favorable platform for Kasich and to even help raise money for the DGA itself.
"If nothing else," Daschle admitted, "if we make them second guess every time they implicitly endorse Republican candidates and promote them on air or online, then it is a victory for us."
It didn't work, of course. Kasich ended up in office, albeit by a slimmer than expected margin. And when offering a postmortem on the campaign, Gov. Ted Strickland (D-Ohio), the man whom Kasich defeated, insisted that Fox played a serious role in his defeat.
"John Kasich, for most of the campaign, did not talk to local media," Strickland said in an interview with The Huffington Post. "He just wouldn't talk with them. But he would go on FOX News to solicit money or whatever. I mean, it was huge."
Popular in the Community