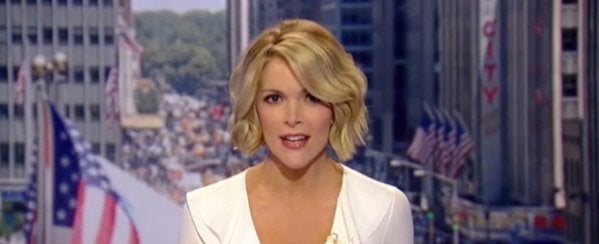 Fox News anchor Megyn Kelly returned to "America Live" on Monday after her three-month maternity leave.
Kelly gave birth to her baby daughter Yardley in April. She seemed to relish her return after three months, announcing, "Welcome to America Live. I'm Megyn Kelly and I'm back!"
Kelly, who is 40, told USA Today that maternity leave "may not be all joy and bliss" and admitted that she would "be missing my old life" if she became a stay-at-home mom.
She also debuted a spunky new haircut, trading her shoulder length curls for a wavy chin-length bob. She also took a moment to share pictures of her new baby daughter on air.
Popular in the Community