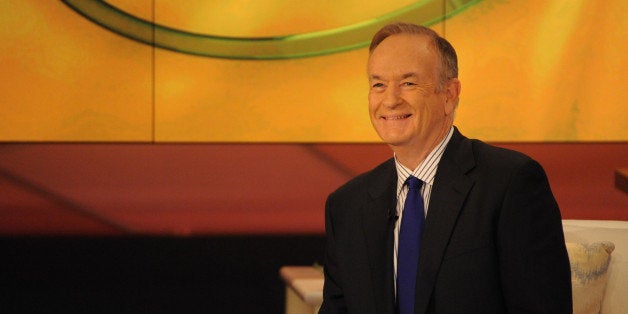 Of all the allegations levied at Bill O'Reilly, the most compelling -- the most difficult to wave away -- is his claim to have witnessed the suicide of George de Mohrenschildt, a friend of JFK assassin Lee Harvey Oswald. The Fox host said in his book Killing Kennedy that he had been knocking on the door when he heard the gunshot.
But O'Reilly's colleagues say he was in Dallas at the time. Last week, CNN played an audio clip between O'Reilly and a congressional investigator in which the Fox host asks where the suicide took place and whether a gun was used. "I'm coming down there tomorrow. I'm coming to Florida ... I'm going to get in there tomorrow," O'Reilly says.
But all of these fall under the category of exaggerations. If O'Reilly were more forthright, he could simply say he misspoke. There's no plausible explanation, however, for saying you were in one place when you were, in fact, in another.
This is probably why neither O'Reilly nor the network have responded to this accusation. A spokesperson for Fox News directed questions to O'Reilly's publisher, Henry Holt, which in typical PR fashion issued a statement of support but didn't answer the question: "We fully stand behind Bill O'Reilly and his bestseller Killing Kennedy and we're very proud to count him as one of our most important authors," the spokesperson said.
Until yesterday, MSNBC had been conspicuously quiet about the O'Reilly fiasco, raising questions about whether the network is easing off its partisan slant amid sinking ratings. But Rachel Maddow tore into the Fox host on her most recent show. "Mr. O'Reilly does not seem to have been standing on the porch listening to the gun shot ring out as the guy killed himself," Maddow said. "I mean, not unless that guy's porch was long enough to extend from that house in Florida all the way into Texas where Bill O'Reilly was working as a Dallas reporter."
Maddow noted in her O'Reilly segment that Fox News responded to the show's request for comment by touting its ratings, which have shot up in the wake of the scandal. This evinces a sad, if not unsurprising, truth about the ordeal: It matters very little to the network whether O'Reilly is a liar.
But the George de Mohrenschildt suicide story shows Byers was perhaps naive to believe this. O'Reilly's claim to have been in Florida at the time of de Mohrenschildt's death is certainly something that can be fact-checked, but the revelation that O'Reilly was in Dallas at the time has caused the Fox host little damage.
It may be cynical, but this was destined to become a partisan pissing contest. NBC may get things wrong from time to time, but its executives see reporting the truth and educating the public as their goal. Fox News' standard isn't so much truth as it is conservative ideology. Anything that doesn't line up with what O'Reilly says can simply be dismissed as an attack from the far left, and as long as it doesn't hurt his standing among viewers, it matters little whether or not he is a liar.
Gabriel Arana is senior media editor at The Huffington Post.
Related
Popular in the Community