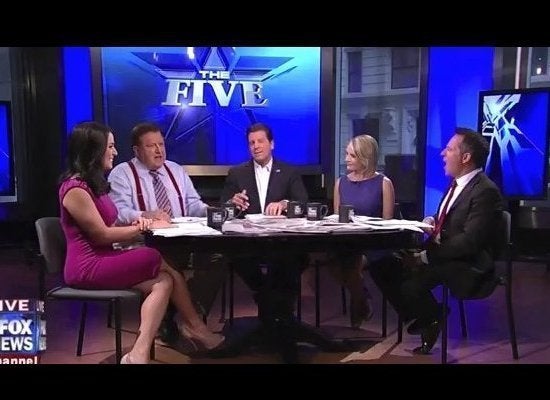 "The Five," Fox News' replacement for Glenn Beck's program, will become a permanent part of the network's line-up.
The network made the announcement on Monday. Fox News' chairman Roger Ailes said, "The Five is unlike any show in news and politics, from the co-hosts' chemistry to the provocative, yet fun presentation style. It has quickly connected with the audience, and I'm pleased to install it in our daily lineup."
The opinion show was launched as a summertime replacement for Glenn Beck's program at 5 p.m. in July. Despite a slow start and doubts about how it would perform compared to the heavyweight that it replaced, the ratings have steadily improved. "The Five" was the sixth most-watched cable news program in the third quarter.
The show features a rotating cast of co-hosts, including Dana Perino, Bob Beckel, Eric Bolling, Juan Williams, Kimberly Guilfoyle, Greg Gutfeld and Andrea Tantaros. It has already made headlines for Bob Beckel's swearing and the co-hosts' joke that they pulled punches with Sarah Palin.