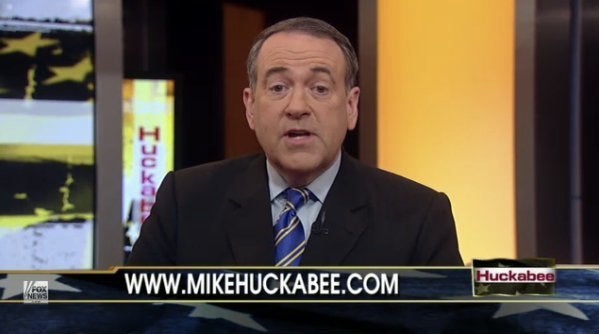 Fox News is pressuring Mike Huckabee to declare, once and for all, whether he is going to run for president, The Daily Beast's Howard Kurtz reports.
Fox News has dealt with a tricky situation in recent months, since so many of the most high-profile potential GOP candidates have had lucrative contracts with the network. It dealt with some of this trouble in early March by suspending the contracts of Newt Gingrich and Rick Santorum. When the channel made that move, it reiterated that, as soon as any of its contributors made a move towards a run, their contracts would be suspended.
Huckabee is more than a contributor; he has his own weekend show on Fox News, and, by Kurtz' estimate, makes around $500,000 a year from the job. He is also widely known to be mulling a presidential run, though it would not be considered too surprising if he decided not to enter the race. Now, Kurtz said, "Fox News bosses would like him either to jump into the White House race soon or announce that he's taking a pass."
For his part, Huckabee denied that any such pressuring is taking place, saying the Beast's source was "full of it," and that "Fox has been very understanding."
Huckabee has also been in the news recently for his heated feud with fellow Fox Newser Glenn Beck.
Related
Popular in the Community