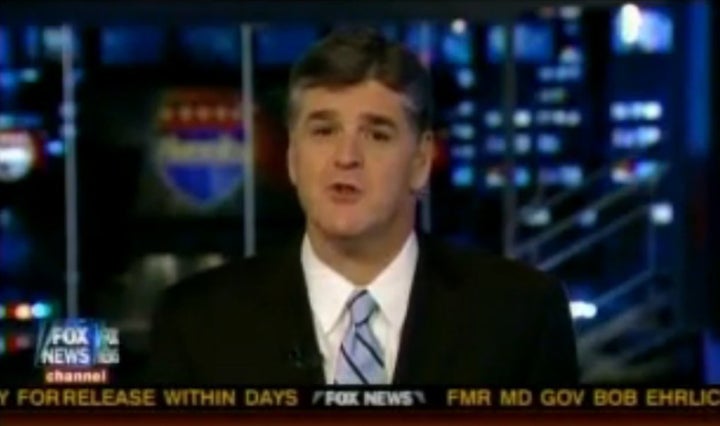 Fox News has pulled Sean Hannity from his starring role in a tea party rally just one week after Rupert Murdoch said the network should not be supporting the tea party movement.
Hannity was set to broadcast Thursday night from a tea party rally in Cincinnati, but was rushing back to New York Thursday evening after network executives learned of the plan and said it was unacceptable.
"Fox News never agreed to allow the Cincinnati Tea Party organizers to use Sean Hannity's television program to profit from broadcasting his show from the event," Bill Shine, the network's executive vice president of programming, told the Los Angeles Times. "When senior executives in New York were made aware of this, we changed our plans for tonight's show."
"Sean Hannity rushing to NYC, cancelled broadcast from Cincinnati Tea Party. Crowd disappointed," fellow speaker Jonah Goldberg tweeted late Thursday afternoon.
Last week, News Corp boss Rupert Murdoch said before a Washington, DC crowd that Fox News should not be supporting the movement.
Popular in the Community