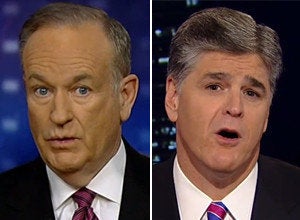 There was good news and bad news for Fox News in the February cable news ratings.
The good news? Fox News once again had the top 13 programs — much better than January, where it failed to sweep the top 10 for the first time in years and had its lowest ratings in the all-important A25-54 demo since 2001. "Special Report" also celebrated 50 months as the top-rated show in its hour.
The bad news? Shep Smith, Bill O'Reilly and Sean Hannity all saw huge drops in the demo from the same point in 2012. Hannity fell a staggering 35 percent from 2012, and O'Reilly fell 26 percent. It was the two mens' worst performance in the demo since 2006 and 2008, respectively. True, 2012 was an election year — but even though MSNBC hosts Rachel Maddow, Ed Schultz and Chris Matthews also saw their ratings decrease, their ratings fell by much smaller percentages.
Several CNN programs, including Anderson Cooper's and Erin Burnett's, bucked this trend by growing their ratings. CNN also touted the much slimmer gap between itself and MSNBC as compared to 2012. Even so, MSNBC topped CNN in total day, primetime and in the demo.
See the top 30 cable news programs for February below.
Before You Go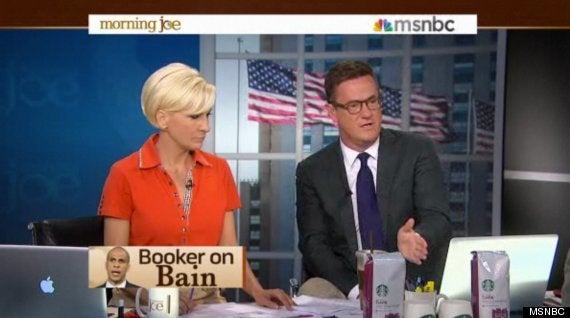 February 2013 Cable News Ratings
Popular in the Community