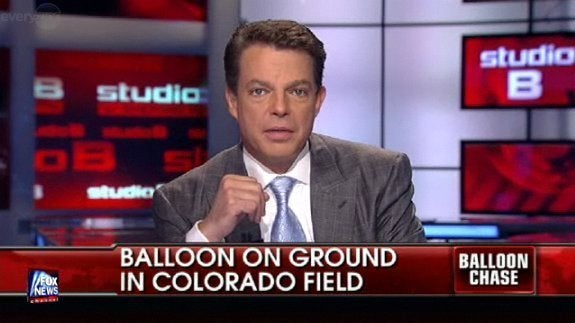 Many critics of the Obama administration's ongoing war against Fox News have cautioned that, if anything, calling out the network will only increase its ratings. News Corp COO Chase Carey echoed those sentiments Wednesday, telling a media summit that the White House's comments have been "PR and marketing we couldn't have bought."
The ratings seem to backup those claims.
For the week of October 12-18, amid MLB playoffs and "Monday Night Football" on ESPN, Fox News was the #4 cable network in primetime, averaging 2,098,000 total viewers — placing it behind only ESPN (3,767,000), TBS (2,994,000) and USA (2,868,000). This is down only slightly from the previous week, when it averaged 2,118,000 total viewers. Nick at Nite (1,748,000) rounded out the top five.
In total day, Fox News averaged1,255,000 total viewers, up from 1,194,000 the week before and enough to rank as the #6 network in cable for the week. This may have been a result of the "Balloon Boy" coverage, which Fox News — anchored by Shep Smith — won by a wide margin.
MSNBC ranked #27 in primetime with 696,000 total viewers, while CNN came in at #28 with 674,000. In total day, CNN ranked #25 with 511,000 total viewers, while MSNBC did not place in the top 30.